---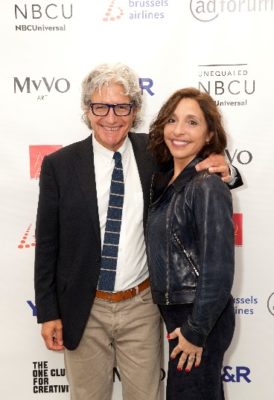 MvVO ART, an innovative art venture dedicated to creating opportunities for artists, announced a Call for Artists submissions to AD ART SHOW – its newest art venture – during a reception at Y&R. This ground-breaking event will celebrate and showcase contemporary artists working in advertising, or with roots in advertising―following in the footsteps of many renowned artists, including Andy Warhol, Norman Rockwell, René Magritte, Georgia O'Keefe, Edward Hopper and so many others―often maintaining dual careers for decades. "It's time to add more names to that list!" says Maria van Vlodrop, MvVO ART Founder & CEO.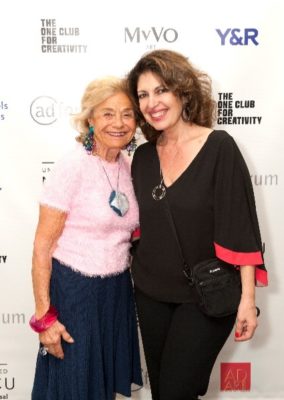 Artists from advertising are invited to apply and submit high resolution digital files of their paintings, sculpture, photography, works on paper, mixed media work and video art, via the MvVO ART website: www.mvvoart.com , for review by the MvVO ART Selection Committee―comprised of respected art experts and a Jury of prominent art collectors, led by Laura Skoler, long time Board member of the New Museum, will vote which AD ART SHOW artists will receive a prize of distinction.
Artists selected to participate for AD ART SHOW will have a unique opportunity to take their art career to the next level in a prestigious exhibition at Sotheby's, where their work will be showcased February 22–25, 2018.
The Call for Artists deadline is Monday, November 20, 2017.
MvVO ART brought together luminaries from both Art and Advertising to announce the official AD ART SHOW 'Call For Artists from Advertising' launch with a cocktail reception and statements from key Sponsors & Partners at Y&R in New York City. Speakers included David Sable, Global CEO, Y&R; Linda Yaccarino, Chairman, Advertising Sales & Client Partnerships, NBCUniversal; Laura Skoler, longtime Board member of the New Museum and Guerlain Foundation of Drawings; and Eric Shiner, Senior Vice President, David Sable, Linda Yaccarino Contemporary Art at Sotheby's, and former Director of the Andy Warhol Museum.
MvVO ART's AD ART SHOW Presenting Sponsor is NBC Universal, and Partners include The One Club for Creativity, Maydream:Adforum/The Epica Awards and Y&R, who is the first of many advertising agencies to champion the artists in their midst. AD ART SHOW has the support of industry leaders in Art, Media, & Advertising.
"The One Club for Creativity is proud to support MvVO ART's Call for Contemporary Artists from Advertising. The One Club awards creative excellence in advertising and we are excited to see the best works of art that talented advertising professionals will exhibit at the AD ART SHOW 2018," says Justin Epstein of The One Club for Creativity.
MvVO ART is a proud supporter of Artistic Dreams International and Franklin Furnace. Website: http://www.mvvoart.com/
Please share.
Photo credit: 1) David Sable andLinda Yaccarino. 2) Laura Skoler and Maria van Vlodrop. Photographs by Theresa Pyskaty.
Related Articles
---