---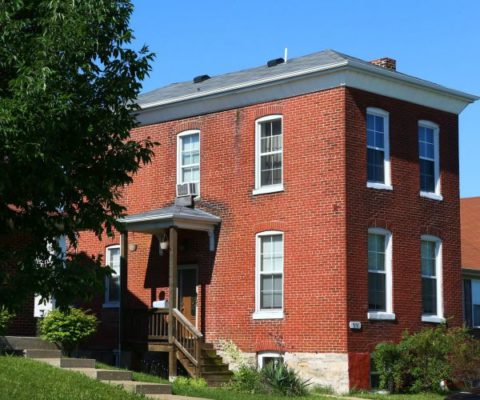 Today, News Max reports that Maya Angelou's childhood home is up for sale in St. Louis, Missouri.
The late poet spent the first three years of her life at the 1,100-square-foot home, which was given local landmark status after Angelou passed away in 2014.
It's now on the market for $159,000, The Associated Press reported.
Angelou's maternal grandparents owned the home when she was born Marguerite Johnson in 1928.
The nearly 130-year-old home has three bedrooms and three bathrooms, and is located at 3130 Hickory St.
Angelou lived in a brownstone in Harlem for nearly a decade, where she was known to had many celebrity friends who came to visit for parties. The four-story, 20-foot-wide brownstone hit the market last year for $5 million.
Angelou, who primarily lived in Winston-Salem, N.C., died in May 2014 at the age of 86.
The legendary memoirist, poet and civil rights activist published her first book, I Know Why the Caged Bird Sings, in 1969. After the book garnered quite the amount of success, she wrote the screenplay for the 1972 film, "Georgia, Georgia," which was nominated for a Pulitzer Prize.
She would go on to produce more than 30 published works, including memoirs and poetry books.
Photo credit: This June 10, 2015, photo shows Maya Angelou's childhood house in St. Louis, Missouri, where she was born and lived until she was 3 years old. (Robert Cohen/St. Louis Post-Dispatch via AP).
---