---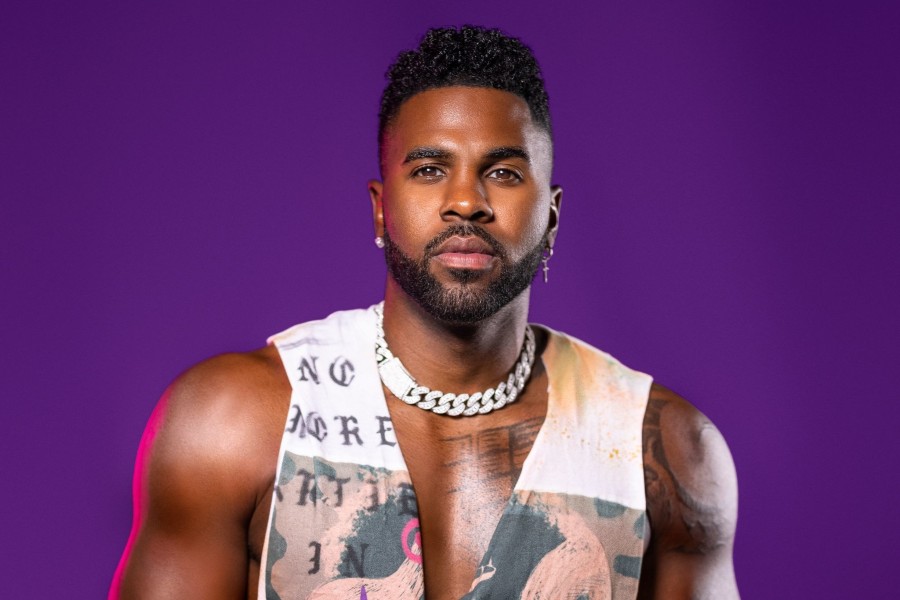 We loved when Jason Rulo was at the Macy's Red Carpet Arrivals At Fashion's Front Row back in the day.
It was great to hear on December 13th, 'Uzo' is Jason Derulo and Z2 Comics' new graphic novel, based on a superhero Derulo first introduced on TikTok.
Uzo brings a chilling vision of the future where the United States is plunged in a "new ice age," highlighting Derulo's concern for the current global warming crisis. 
When the U.S. government breaks up a planet-killing asteroid in orbit, the consequence is a hail of meteorites that plunges the Earth into a new ice age. Decades later, humanity is at the brink of extinction.
Tribal hunter Uzo uses his enhanced physiology and dual hatchets to protect his village and the nearby temperate region created by an asteroid fragment. Elsewhere, a splinter militia controlled by a cruel leader known only as the Major seeks the uncanny ore within the meteorites that destroyed society as we know it.
The Major will stop at nothing to recover as much ore as possible, even if it means destroying Uzo's village! Plus, the mystery of Uzo's powers revealed! #WHOISUZO Polar opposites go to war in Jason Derulo's Uzo! By Anthony Piper (Trill League, Marvel's Voices) and Eric Koda (Generation X, Extraordinary X-Men).
Jason Derulo
Forward-thinking, genre-defying, and massively creative, Jason Derulo has staked his claim as one of the most dynamic forces on the global pop landscape.
Since breaking through with his five-times-platinum single "Whatcha Say" and selling more than 200 million records worldwide, the award-winning singer/songwriter has turned out an unstoppable run of immediately iconic hits and collaborated with many of music's greatest trailblazers, not to mention all-time legends like Stevie Wonder.
His latest triumphs include emerging as one of TikTok's most influential users, boasting the 11th overall biggest account on the video-sharing platform and the 4th most followed male. 
Having signed to Atlantic Records in early 2021, Derulo is now embarking on a bold new era in his ever-evolving artistry.
Now at work on his highly anticipated fifth album—and first full-length since 2015's chart-topping Everything Is 4—Derulo has delivered a series of smash singles while operating as an independent artist. Those songs include "Lifestyle" feat.
Adam Levine and the double-platinum "Savage Love (Laxed – Siren Beat)"—a collaboration with New Zealand-based producer Jawsh 685 that hit No. 1 on Top 40 radio, with its official BTS remix reaching the top slot on Billboard's Hot 100. Most recently, Derulo and SHOUSE, an Australian-New Zealand electronic music duo, released a new dance anthem "Never Let You Go." 
A truly multidimensional creator, Derulo has also established himself as an actor and businessman, investing in enterprises like Catch L.A. and Rumble Boxing and becoming part-owner of Bedlam Vodka (a grain-to-glass vodka brand distilled in North Carolina).
His most recent ventures include acquiring a significant ownership stake in Organic Treo, a plant-based organic birch water company, as well as partnering with Z2 Comics to create a graphic novel "Uzo" —a project based on a superhero he first introduced on TikTok. Early next year, Derulo will also be launching his new BBC Three music show, Project Icon.
The six-part music competition, created by Derulo and his manager in collaboration with MultiStory Media and ITV America, will feature Derulo, The Voice's Becky Hill, and Derulo's long-term manager, Frank Haris, as mentors, as well as BBC Radio 1 presenter Jordan North as the host.
Anthony Piper
Anthony Piper is a writer and illustrator who has worked on multiple IPs in the world of comics and animation, including X-Men, Guardians of the Galaxy, Axe Cop, and Major Lazer. His adult-themed indie comic Trill League–an infusion of comedy, hip-hop and fantasy–garnered him recognition in the creative industry, leading him to collaborate on projects for music artists such as SiR, Method Man, and 50 Cent. Born and raised on the Southside of Chicago, Anthony's standout body of work is a reflection of his love for the cartoons, explicit comedy, and hip-hop music he grew up on.
Eric Koda
Eric Koda is an artist and illustrator who works in comics and tv/film pre-production. He has worked at Marvel Comics, IDW and on multiple indie titles. Eric is also an adjunct art instructor at CSU San Bernardino. He currently resides in Redlands, CA.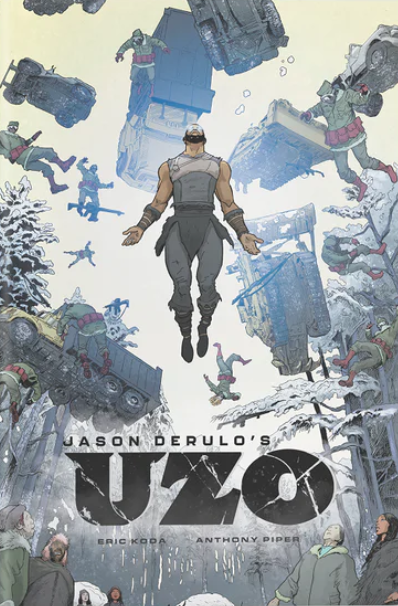 Photo credit: 1) Jacon Duralo. 2) Print.
---