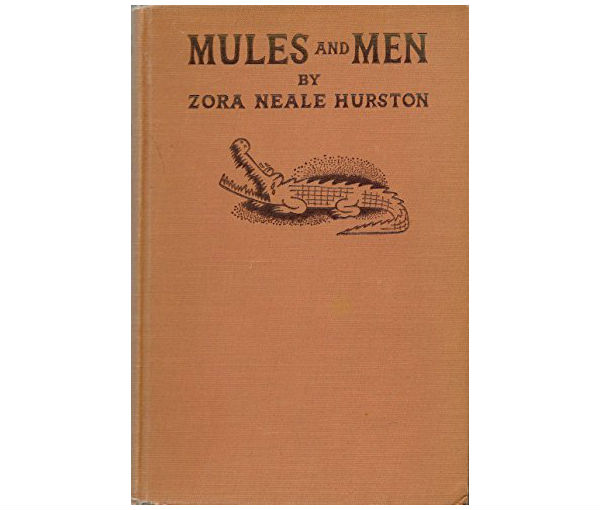 Mules and Men by Columbia University graduate and Harlem Renaissance story teller Zora Neale Hurston is a treasury of black America's folklore as collected by a famous storyteller and anthropologist who grew up hearing the songs and sermons, sayings and tall tales that have formed an oral history of the South since the time of slavery.Returning to her hometown of Eatonville, Florida, to gather material, Zora Neale Hurston recalls "a hilarious night with a pinch of everything social mixed with the storytelling."
Related: Check out other selected Harlem collectibles here.
Set intimately within the social context of black life, the stories, "big old lies," songs, Vodou customs, and superstitions recorded in these pages capture the imagination and bring back to life the humor and wisdom that is the unique to black folks.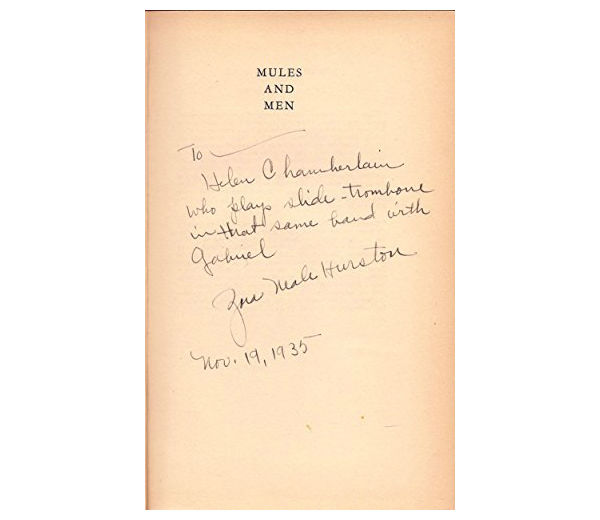 ---
Become a Harlem insider - Sign-Up for our Newsletter!
---
This copy is inscribed by Zora Neale Hurston in 1935 on the first title page of this first edition, first print book. Illustrated by Miguel Covarrubias. Introduction by Franz Boas. A beautiful and unique copy!
The owner says that there are a few smudges on the cover, but overall it's clean and tight.
Price: $ 4.500 (signed, four star hard back first edition)
Related Articles
---
VIDEO
---
"Dr. Harry Delany is a renowned Harlem born and raised surgeon, the son of the great jurist and civil rights leader, Hubert Delany...." This monthly post is made in partnership with Harlem Cultural Archives.