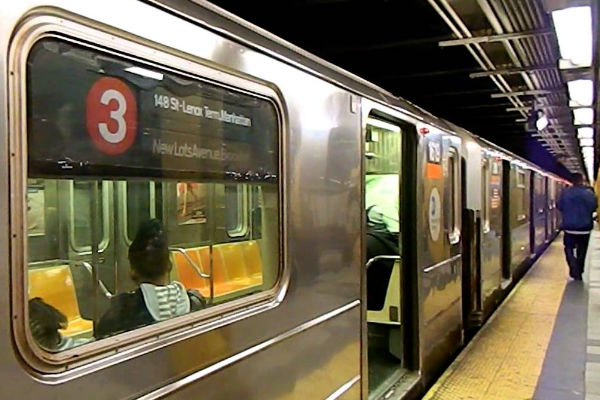 NY Curbed reports that the flip-up seats on the L train have arrived. It might still be a few days (or weeks) before you actually see them on your commute, but the New York Post spotted the newly-fitted train cars at an MTA rail yard on Wednesday.
The MTA first made the announcement about the flip-up seats earlier this month, and it's part of the agency's $836M action plan to fix the many issues troubling the New York City subway.
MTA officials informed the New York Post that these new subway cars will likely be unveiled in the next week or two, but declined to say exactly what day. The foldable seats will be located within four subway cars in an eight-car train. Not all the seats will be folded up; they will usually be staggered with alternating benches folded up, according to the Post.
MTA workers will flip up the seats and lock them in place during the morning and evening rush hour, and the trains will function normally during the rest of the day. No subway will ever have no seats available, an official assured the Post.
The foldable seats are a way the MTA is looking to ease congestion on one of the city's most crowded subway lines. The decision has elicited a mixed response from transit advocates, but it remains to be seen how commuters react when the new cars are up and running.
The MTA is also exploring foldable seats on the R46 train car, which operates on the A, F, and R lines. The agency also recently unveiled 100 refurbished subway cars on the E line, also in part to ease congestion.
Related Articles