---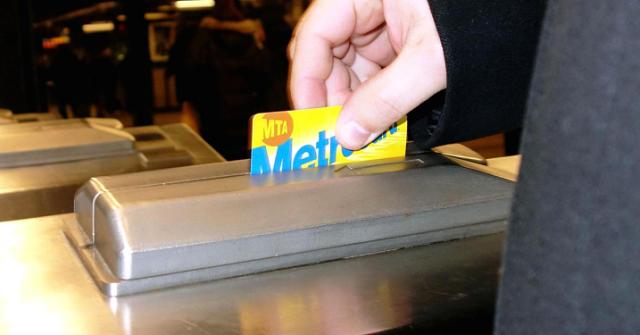 Subways, city buses and cars will be sanitized every three days and turnstiles, MetroCards and handrails will be disinfected daily in the city's effort to fight the spread of new coronavirus, the MTA announced. All branches of the city's transit system — the subway, MTA buses, Access-A-Ride, Long Island Rail Road and Metro-North — will undergo intensified scrub down system launched Monday, one day after the first case of COVID-19 in New York was confirmed.
"We are committed to doing everything we can to keep in front of the situation and protect our customers and employees," said Pat Foye, MTA Chairman and CEO.
"We continue to aggressively monitor the situation and take all necessary actions to ensure our system remains safe."
The disinfectant dousing began Monday night in 472 subway stations, 21 Staten Island Railway stations, 124 Long Island Rail Road stations and 101 Metro-North stations, officials said.
MTA workers will conduct daily cleanings to ensure 6,714 subway cars, 64 Staten Island Railway cars, and 1,100 Long Island Rail Road and Metro-North cars, 5,700 buses and 1,341 Access-A-Ride vans are disinfected every 72 hours.
As of Tuesday morning, the MTA had disinfected 427 subway stations, 1,905 subway cars, 1,974 buses , 60 percent of MetroNorth's trains, 64 of MetroNorth's 124 stations, 121 LIRR stations (including the busiest terminals at Jamaica, Penn and Atlantic) and 300 LIRR cars and 100 percent of the Access-A-Ride fleet, said Foye.
Straphangers will also see health guidance notices in stations and on 3,600 subway screens, 2,000 bus screens, at 84 subway station street entrances and 550 railroad screens, officials said.
MTA officials said the agency had "stockpiles of hygienic supplies on hand" to conduct the cleanings.
Transit and health officials urge New York commuters to protect themselves by following these recommendations from the Centers for Disease Prevention and Control
:
Wash your hands often with soap and water for at least 20 seconds. If soap and water are not available, use an alcohol-based hand sanitizer.
Avoid touching your eyes, nose and mouth with unwashed hands.
Avoid close contact with people who are sick.
Stay home when you are sick.
Cover your cough or sneeze with a tissue, then throw the tissue in the trash.
Clean and disinfect frequently touched objects and surfaces.
Individuals who are experiencing symptoms and may have traveled to areas of concern or have been in contact with somebody who has traveled to these areas should call ahead to their healthcare provider before presenting for treatment.
Via source.
---