---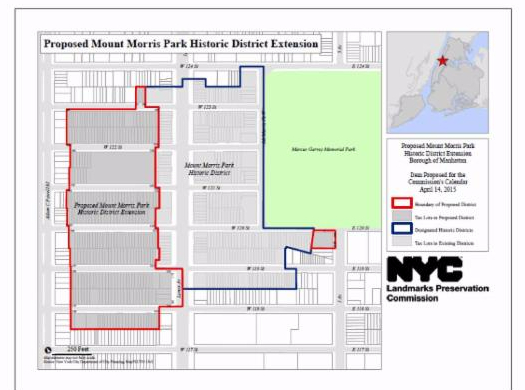 Notice of PUBLIC HEARING 
on the 
Mount Morris Park Historic District Extension.  Come watch the vote live and cheer for your neighborhood!!
Notice of Public Hearing Agenda
We hope you will join us in hearing Landmarks Preservation Comission's outcome for the prosposed extension of the Mount Morris Park Historic District.
They plan to vote!!!!  A description of the proposed historic district and a district map are attached here.
Here is a short
news article
from 1995, when the district was going through its initial historic designating. Interesting to see where our community has been.
Tuesday, September 22, 2015
Public Meeting Room at LPC, Municipal Building, 1 Centre Street, 9th Floor North, New York, New York.
Related Articles
---