---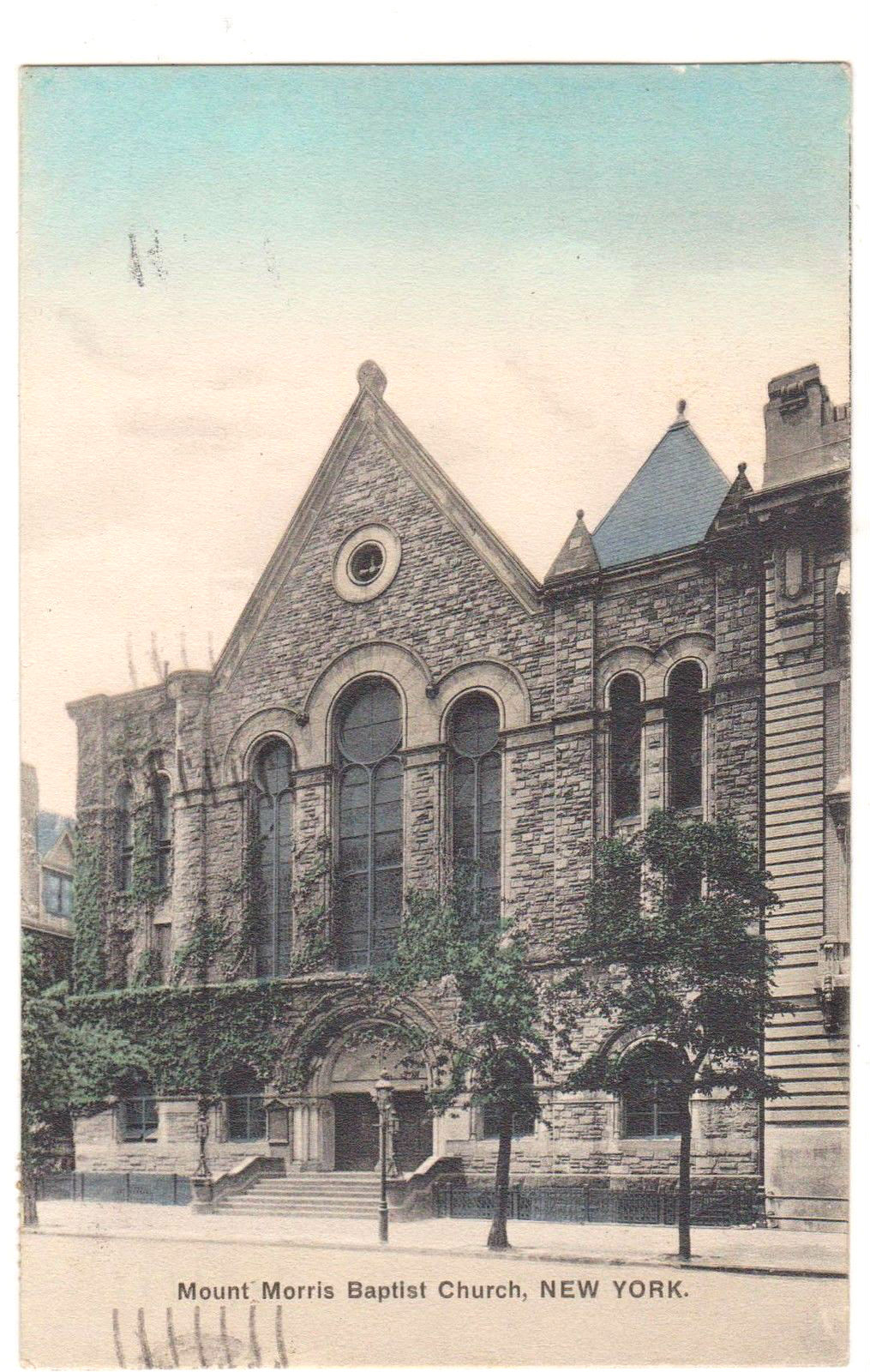 Mount Morris Baptist Church post-card at 2050 Fifth Avenue (between 126th and 127th), Harlem, NY, 1890's.
Mount Morris Baptist Church was organized about 1854. Around that time, the society built a small chapel on Fifth Avenue at 126th Street, the previous site of the First Baptist Church of Harlem. The second edifice was designed by Henry F. Kilburn and built in 1887-88.
The congregation left or disbanded around 1934, perhaps due to financial restraints brought on by the Depression, or the changing demographics of the neighborhood. For a brief time the building was used by the Primera Iglesia Bautista de Habla Española de Nueva York before it was purchased by Mount Moriah Baptist Church, a black congregation (via Hagemeister, NYC).
Related Articles
---