---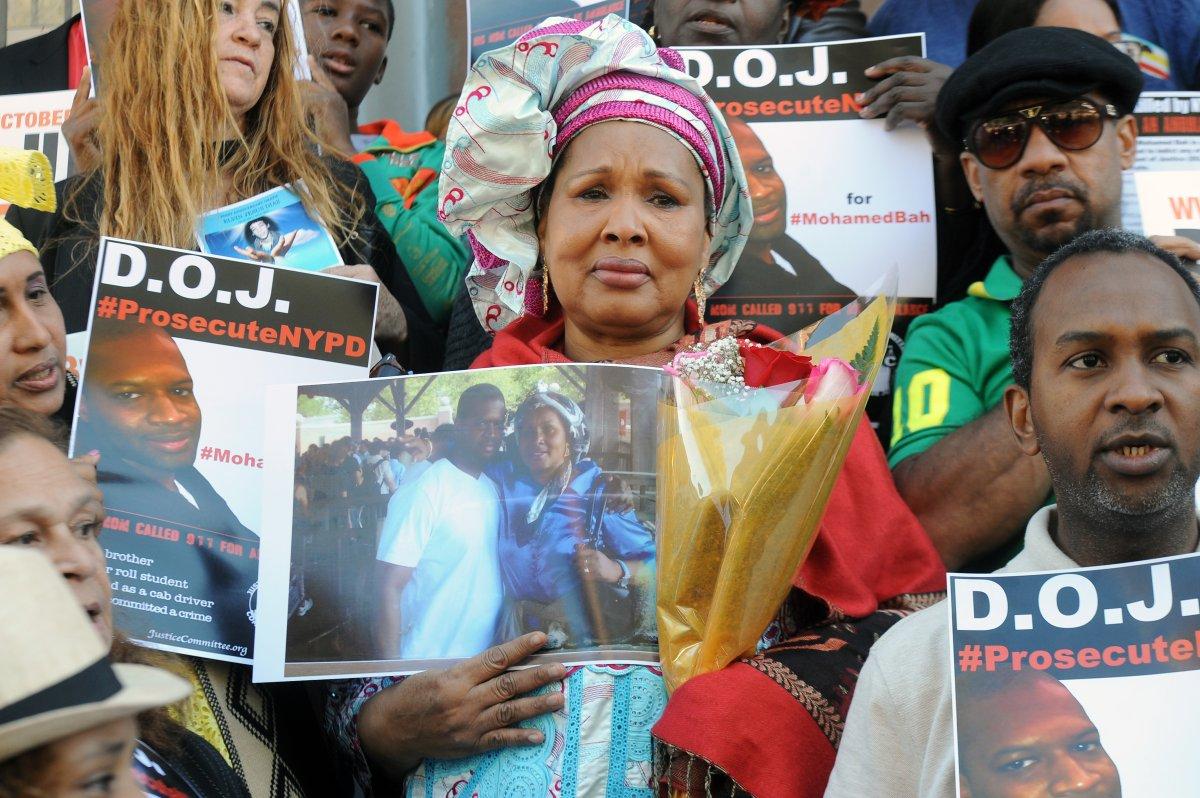 She is not alone.
Mothers of men killed in questionable confrontations with police gathered once again Sunday, this time to support one of their own, whose son was killed four years ago after an emotional distress call to cops.
"Today is the day I can live to remember the rest of my life," said Hawa Bah to our source, whose emotionally disturbed son, Mohamed, 28, was killed by cops who shot him eight times in their Harlem apartment Sept. 25, 2012, after she called an ambulance for help .
"I want justice for Mohamed. I don't want anyone to have the experience I have," Hawa Bah said at a rally outside the Morningside Ave. home where her son was killed.
Cops claimed Mohamed Bah came at them with a knife, but the family said no knife was ever found. Manhattan prosecutors declined to pursue charges against the officers involved, and the case remains under review by the U.S. attorney's office.
Related Articles
---