---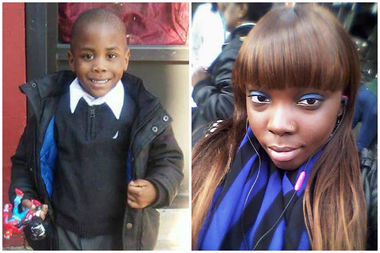 The NYPD arrested a mother and her boyfriend in the death of her 6-year-old boy Tuesday after he died and was found with bruises and a head injury a day earlier, police said.
The NYPD said officers responded to 911 call of an aided, unconscious boy at 606 W. 135 St. on Monday at 2:23 p.m. Upon arrival, police were informed the child had been taken to a local hospital by his mother. The boy, later identified as Zymere Perkins, died at the hospital.
Police found multiple bruises on the body of Perkins and a contusion to the head, the NYPD said to our source.
Rysheim Smith, 42, and Geraldine Perkins, 26, were charged with acting in a manner injurious to a child, the NYPD announced Tuesday.
Photo from source
Related Articles
---