---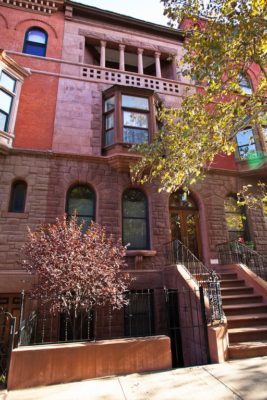 Location, Location, Location! This prime 20-footer at 17 West 120th Street, Harlem, New York is in mint condition, a luxurious Victorian brownstone in a close-knit community on a well-kept, tranquil tree-lined block situated in the heart of the chic Morris Park Historic District.
According to The New York Times:
"…the ambiance is Bloomsbury-like…calm…"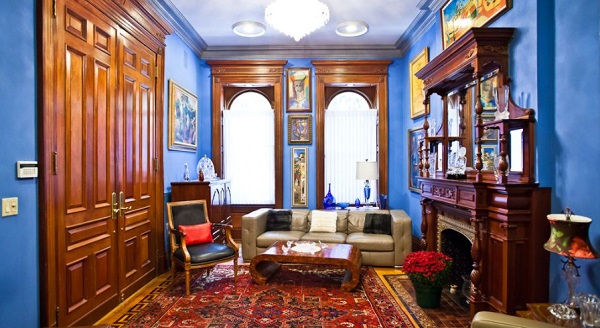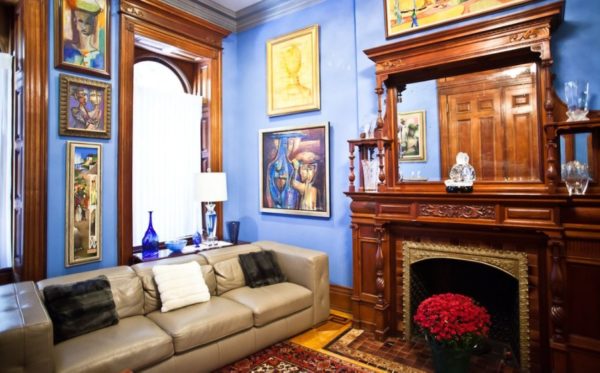 Designed by Alfred E. Barlow, the townhouse boasts period touches of 19th and early 20th centuries design and workmanship. With southern & northern exposures and, completed backyard, the approved three-family home plan comprises a duplex and boasts two additional units. Original mahogany and oak wood, wainscoting and originals details. Other amenities included Wolf/Sub-Zero/Miele appliances, climate-controlled rooms, and imported Italian Marino Cristal light fixtures, built-in stereo speakers, ample closet space, Baldwin decorative hardware, designer kitchen cabinets, and two gas and 5 mantle fireplaces. Porcher bathroom fixtures in the duplex.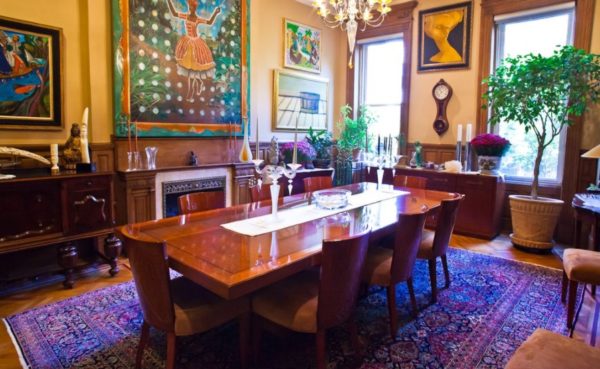 In this family-friendly neighborhood, which was enacted a historic district in 1971, current residents include poet James Fenton, and writer Darryl Pinckney, the 42nd Comptroller of New York City Bill Thompson, Jr., et al. Historically, luminaries included Richard Rodgers, "one of the geniuses of the Broadway musical theater," who lived next door, and "the grandfather of his collaborator, Oscar Hammerstein, famous for his countless contributions to building New York's theater and opera houses";
cartoonist Thomas Nast of Harper Magazine; Mayor Thomas Francis Gilroy; Arm & Hammer mogul/chemical engineer John Dwight; the late documentarian and filmmaker Albert Maysles, famed poet and humanitarian, Dr. Maya Angelou, more recently the former home of the L.A Lakers basketball's legend Kareem Abdul Jabbar, and many more.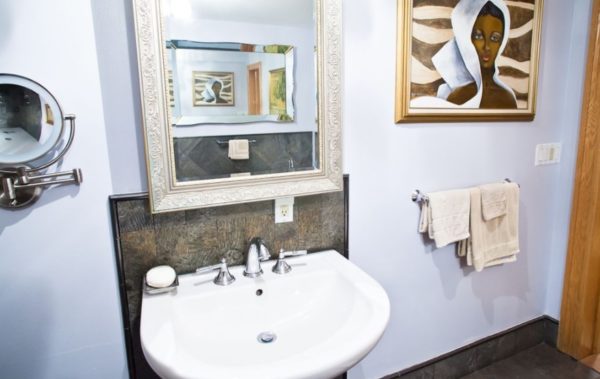 This exquisite, legal three family rare luxurious brownstone is close to two precincts and to the beautiful, historic Marcus Garvey Park–which has a swimming pool, the famed Fire Watchtower, designated a New York City landmark in 1967 (Designed by inventor and the pioneer of American cast-iron architecture James Bogardus, built in the mid 1840's before the invention of the telephone), and the state-of the-art Richard Rodgers' Amphitheater. Nearby are the lovely, restored Harlem Branch library designed by noted architectural firm of Mc Kim Mead & White; world-class restaurants; famed cultural, religious, and academic institutions; five hospitals; and excellent transportation hubs. The home is four blocks from the proposed Whole Foods Supermarket on Lenox Avenue aka Malcolm X Boulevard.
And, don't forget the strong outreach underwritten by the Mount Morris Park Community Association (MMPCIA), which has been in existence for over 30 years, preserving the historic district and restoring the character of the neighborhood that was its hallmark at the time it was created.
Via source
Related Articles
---