---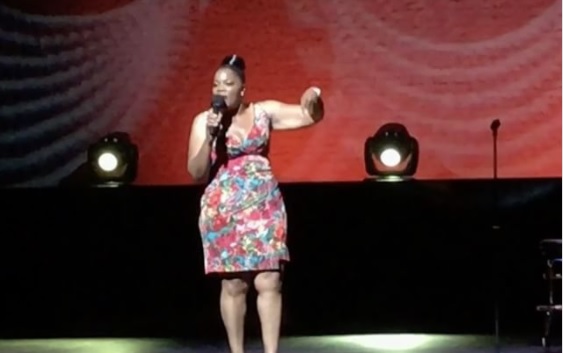 Essence Magazine reports that Harlem fave Mo'Nique has something to get off her chest and she's coming for your faves.
During a Mother's Day comedy special at the Apollo in Harlem, the actress and comedian went in about being blackballed by Hollywood, naming names in the process.
A fan shared video of Mo'Nique's tirade, in which she addresses Oprah Winfrey, Tyler Perry, and Lee Daniels for tarnishing her career. A sentiment she's shared on more than one occasion.
"No, I was not blackballed, I was white-balled by some black d—ks who had no balls" the comedian said, implying that it was white men who actually blackballed her, while everyone else allowed it to happen.
"So, thank you, Mr. Lee Daniels. Thank you, Mr. Tyler Perry. Thank you, Ms. Oprah Winfrey. No, baby, I wasn't blackballed… It would kill me not to say the real s—t. You are not paying me equally. You are not treating me fairly. Y'all could suck my d—k if I had one."
Wow.
Read more here.
Related Articles
---