---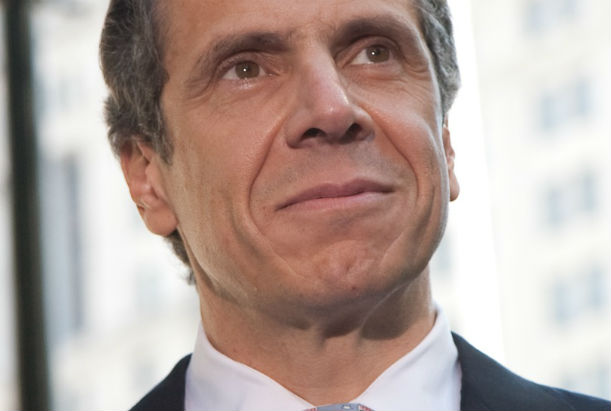 In an e-mail from the Mayor's Press Office, stated:
This morning, Governor Andrew Cuomo asked New Yorkers from Harlem to Hollis , Queens to put money into the MTA's new plan to fix the subways. But before he asks hardworking New York City taxpayers to kick in more, the Governor should return the money he siphoned away from MTA riders, re-allocate the money he's using to light up bridges, and fulfill his $1 billion promise.
Here's what New York City residents, riders, and taxpayers deserve to know:
1. Will Governor Cuomo move to return the $456 million the State siphoned from MTA riders since 2011?
Since 2011, Governor Cuomo has diverted $456 million of operating money specifically earmarked for MTA riders.
$391.5 million diverted from the Metropolitan Mass Transportation Operating Assistance Account, (MMTOA), to the State's general fund ($200 million in 2011, $20 million in 2013, $30 million in 2014 and $141.5 million in 2015)
$65 million reduction in State reimbursements to the MTA in 2017 (for the exemption of schools, libraries, and small businesses from the dedicated-MTA payroll mobility tax) – a reduction of state general fund operating support from $334 million to $269 million.
For comparison, New York City provides approximately $800 million in direct annual operating support to the MTA, and an additional $800 million in in-kind services like NYPD Transit Police, debt service for capital contributions, and homeless outreach. In addition, NYC residents, businesses, and workforce contribute nearly $10 billion through taxes, fares, and tolls.
The State's $5 billion operating "contribution" referenced by the Governor is disingenuous because it includes:
$4.7 billion in dedicated taxes for MTA riders from the MTA region (including $2.9 billion from New York City residents), from which Governor Cuomo has siphoned $456 million to support the State general fund since 2011

Just $300 million in direct State operating support
The State's money is available and ready to spend. These additional operating funds diverted from riders helped Governor Cuomo and New York State end the 2017 fiscal year with a $7.7 billion operating surplus.
2. Will Governor Cuomo shift more than $200 million for the "light show" on the MTA bridges to support Chairman Joe Lhota's subway crisis plan?
In January 2017, Governor Cuomo announced a plan to illuminate "all the bridges in New York City with different-colored lights, and the bridges can then be coordinated and choreographed to music…" [CBS]
Officials from the governor's office estimate the cost of the "show" to be $216 million. [Politico]
3.  How much of the $1 billion Governor Cuomo committed to the MTA will go towards Chairman Lhota's plan?
Just last month, Governor Cuomo committed $1 billion to the MTA, saying "New York is going to put its money where its mouth is … so the MTA has the resources to get this done…" [NYDN]
Get more information about the budget please check back for more information..
Related Articles
---