---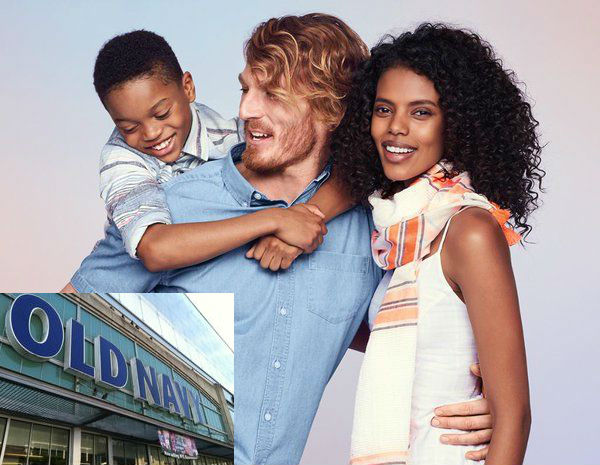 With an Old Navy on 125th Street in Harlem, this weekend, racist trolls on Twitter got up in arms over an Old Navy ad featuring an interracial family, because it's 1916 and not 2016 — and, also, people are terrible. 
But don't worry: Not all of humanity is this disappointing. The backlash to the ad was met with its own backlash and an outpouring of people expressing support for the ad and the display that love comes in many different colors. People responded with photos of their loving interracial families and even suggestions for other campaigns to raise the racists' blood pressure even further. "Wait until @OldNavy do a pic with a white bloke snuggled up to a black bloke! Racists and homophobes will lose their minds!!!," one commenter said.
Grace Mahary, one of the models featured in the campaign, took to her Instagram page to express her disappointment in the negative reaction as well as her support for the message that all love is equal.
"In light of the controversy revolving around my pretend family … I am proud to be representing interracial love, multiculturalism, and, most importantly, a mentality that supports opportunity for all ethnicities. Thanks, @oldnavy."
Clay Pollioni, the male model in the ad also shared an image on Instagram in support of the campaign. "I'm extremely proud to have taken part in a campaign that not only celebrates our nation's diversity, but also unites families with multicultural backgrounds and promotes love of all of kinds!"
Really, we can't stress enough how ridiculous this controversy is. All we see is a loving couple. Who cares what color they are? We're also glad that Mahary and Pollioni spoke out — the last thing we need in this day and age is more hate.
Via Yahoo
Related Articles
---