---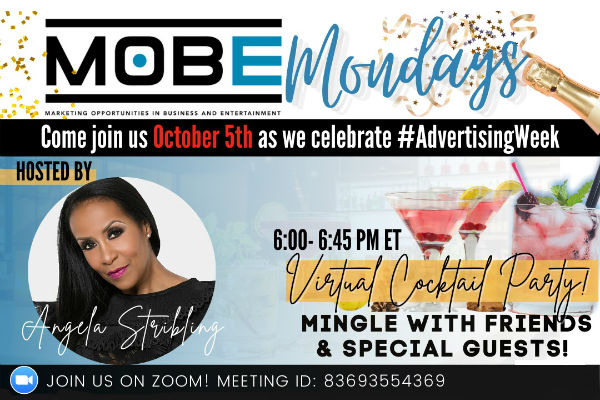 The folks at MOBE have a double-header on MOBE Mondays, October 5th, 2020, in celebration of #AdvertisingWeek!
They're starting with a virtual cocktail party on Zoom at 6 pm ET where you can mingle with old friends and meet new ones. The link is bit.ly/3l1DUuS
At 7 pm ET, they move over to Facebook Live and YouTube Live for a powerful webinar "Life Lessons and Insights from Ad Industry Gamechangers and Change Agents!"
There has always been an awareness that the advertising industry has a major diversity problem. But since the recent social justice conversations, it has been seen that the big agencies and their holding companies take a lot of one-off gestures and actions to show their solidarity in the fight for racial equality.
Agencies have no idea how to address decades of systemic racism that has plagued the industry. Writing checks, circulating memos on unconscious bias, supporting #BlackOutTuesday, and making Juneteenth a company holiday does little to nothing to address the very real and substantive change required.
Our panel features Moderator Dorinda Walker, Cultural Solutions Group in discussion with the following iconic leaders who have been the business and community trailblazers in the marketing communications industry: Alex Lopez Negrete, Lopez Negrete Communications; Bill Imada, IW Group; Derek Walker, brown & browner; Ericka Riggs, the ADVERTISING Club of New York and Carol H. Williams, Carol H. Williams Advertising, who will share how they continue to shape the future of multicultural/ethnic agencies with a 21st-century mindset.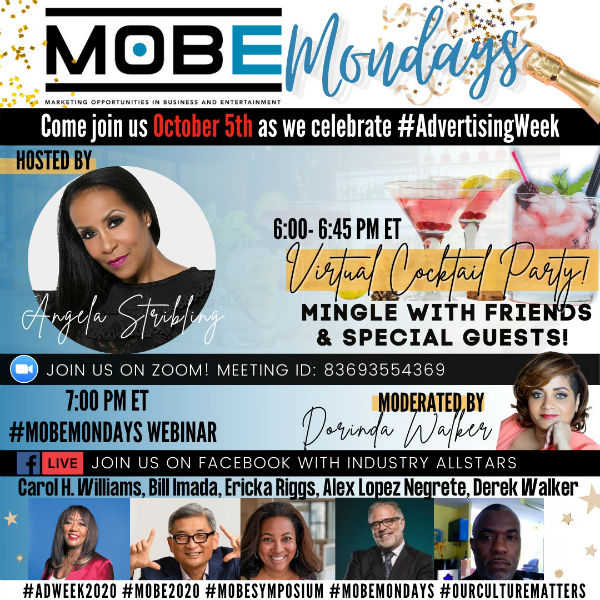 This MOBE Symposium session will be Live on Facebook on the #MOBESymposium page and on the YouTube channel, MOBE Symposium.
#blackowned #LegacyMatters #MOBEMondays #LopezNegrete  #IWgroup #brownandbrowner #carolhwilliamsadvertising   #culturalsolutionsgroup #theADclubny
---