---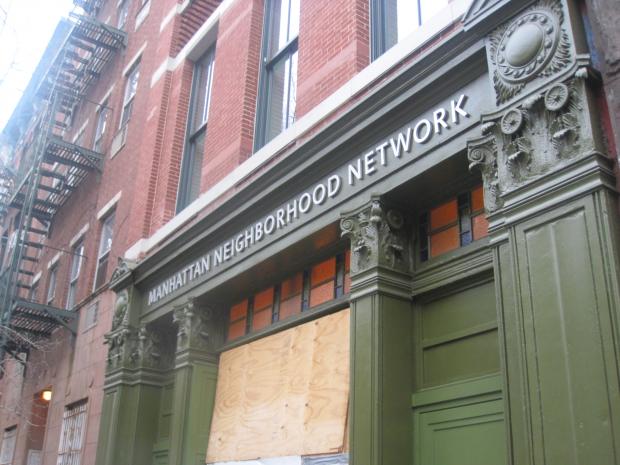 On Sunday, March 20, Manhattan Neighborhood Network (MNN) will launch an HD channel for community producers on Time Warner Cable Channel 1993. MNN's HD Community Channel is the first high definition public access channel available to Manhattan residents and joins the network's four channels — Community, Lifestyle, Spirit and Culture.
"MNN is dedicated to supporting local and diverse voices," said CEO & President Dan Coughlin. "With the launch of our HD Community Channel, we will amplify these voices and give everyone in Manhattan the chance to tell their stories through the highest quality media available."
In 2013, MNN upgraded its seven video production studios across its two sites in El Barrio and on West 59th Street. The state-of-the-art HD equipment upgrade included new cameras, new switchers, new control rooms, a new character generator and a motion graphics system. MNN also offers HD cameras in its field packages and recently transitioned to using Adobe Premiere as its editing software.
"MNN's HD Community Channel is the culmination of our once-in-a-decade equipment and facility expansion," added Coughlin. "Our new HD Community Channel will truly reflect the quality of the studios and cameras that are available to all Manhattan residents."
All MNN Community Producers were invited to appear on the HD Community Channel, which will cablecast a mix of live and pre-recorded programs. Viewers can expect to see a diversity of community, lifestyle, spirit and cultural programming, including Democracy Now!, The Laura Flanders Show, Community Cop and Gay USA. The HD Community Channel will also feature MNN's weekly political program Represent NYC. Other HD Channel programming includes cultural, political and arts programming from the MNN El Barrio Firehouse Community Media Center and social justice programming from MNN's Youth Media Center.
For a full HD Community Channel schedule as well as the HD Community Channel Livestream, visit mnn.org.
No related posts found...
---