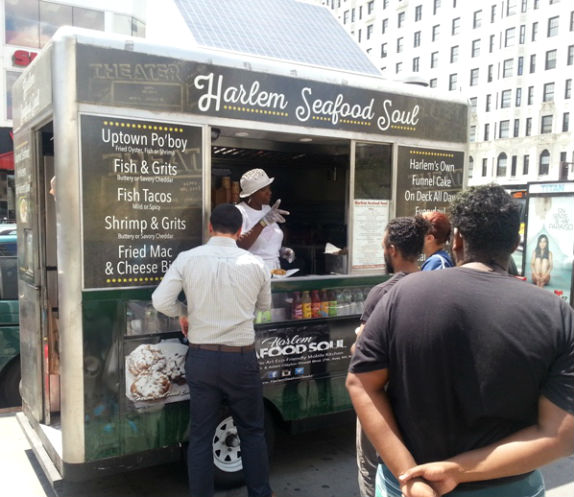 Harlem Seafood Soul makes its savory debut in the Manhattanville Factory District this month.  The solar-powered food truck, owned by Tami Treadwell, will provide lunch service for the West Harlem neighborhood on Mondays and Tuesdays.
"It's exciting to have people as enthusiastic as Tami setting up shop in this neighborhood and contributing to its economic vitality," said Jerry Salama, a Principal at The Janus Property Company, developer of the historic Factory District.
"Tami is Harlem-based and a real community asset," said Salama.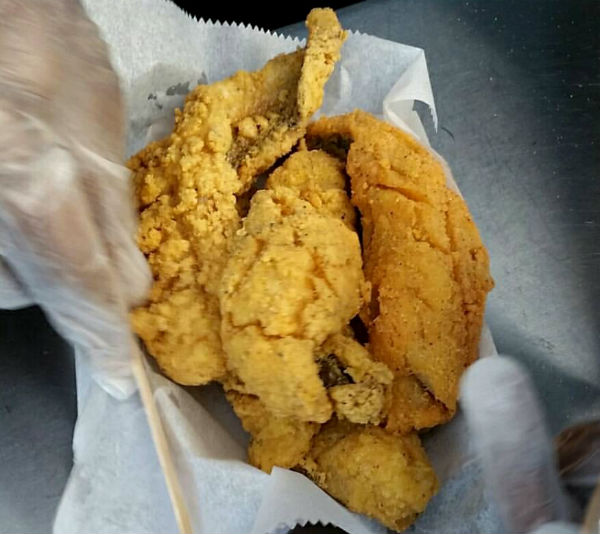 The food truck will be located in front of 423 West 127th Street at the corner of 126th and 127th Streets between 12 p.m. and 4 p.m.  Chef Treadwell will serve traditional seafood cuisine such as Butterflied Shrimp and Oyster Po Boys.
---
Become a Harlem insider - Sign-Up for our Newsletter!
---
"We have more than 300 people working in our buildings alone" said Salama, "So, we are delighted to be able to offer this service to our tenants and all the members of this community."
Largely abandoned for over a century, Janus Property is transforming the Factory District from run-down industrial buildings into a charming upper-Manhattan neighborhood with one million square feet of first class commercial and mixed-use space, accommodating arts, technology, not-for-profit and for-profit organizations.  Over 200,000 square feet are already completed and fully occupied, with an additional 500,000 square feet in various stages of development.
Treadwell's food truck also services the State Office Building, but she wanted businesses in the Factory District to have alternative food choices.
"I'm normally off on Mondays and Tuesdays," said Treadwell. "This is a labor of love."
Via Dash Media
Related Articles
---
VIDEO
---
"Dr. Harry Delany is a renowned Harlem born and raised surgeon, the son of the great jurist and civil rights leader, Hubert Delany...." This monthly post is made in partnership with Harlem Cultural Archives.