---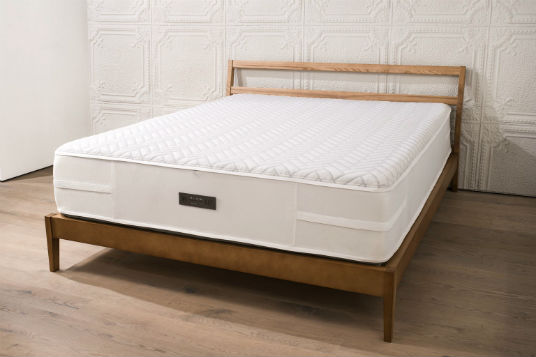 A pleasant and comfortable sleep in the night is what everyone looks forward to when they return home for a tiring day. A proper and uninterrupted sleep fills a person with energy and helps them wake up fresh in the morning, ready to start the day. However, this wish may not be granted if the mattress in your bed is made of poor quality.
Believe it or not, the quality of your mattress largely impacts the quality of your sleep, which is why you need to be careful when it comes to selecting a mattress.
Many people make several mistakes when it comes to buying a mattress and wake up still fatigued in the morning. To avoid this from happening, make sure to avoid the following mistakes when buying a mattress:
Neglecting Durability
Mattresses aren't cheap which is why you should buy one that can last long. There are a plethora of mattresses that are made up of different technologies, each serving different benefits. However, not all of them offer good durability.
Durability of a mattress depends upon the type and number of layers present in it. More layers means more durability. So, if your budget allows, make sure to choose one that has several layers so that it can last for years to come.
Choosing The Wrong Size
Choosing the wrong mattress is a common mistake that people make. People who are on the heavier side, often pick a smaller mattress and it becomes a nuisance for them.
Choose a mattress according to both the size, shape and weight of your body. It is important because a mattress that is too small would cause your body to hang, which may result in pain.
For people who are overweight, they should go for a plus sized mattress so that their entire body is at rest when they sleep in it.
Neglecting The Materials Inside
There are several materials used to manufacture a mattress. Some mattresses are made of spring, some are made up of foam, which are the two most commonly used materials in the production of mattresses. However, some other materials are also used around the world.
Note that spring mattresses sure are cheaper but they're not as durable and as comfortable as foam mattresses.
Spring mattresses are less durable and may cause spinal issues and backache. On the other hand, latest mattresses that contain latex, polyurethane, and memory foam are said to align with the spine and eliminate stress from the body along with providing super comfort.
Sometimes, people may be allergic to certain materials as well. Make sure that you inquire about the materials inside first before making a purchase.
Quality And Comfort
It's right to stay in your financial lane and choose a mattress that your wallet allows. However, this doesn't mean that you need to compromise on quality and comfort.
Pick a seller like LatexBear and you will have no issues with the product.
Verdict
Avoid committing these mistakes when you shop for a mattress so that you can invest money in the right mattress.
No related posts found...
---