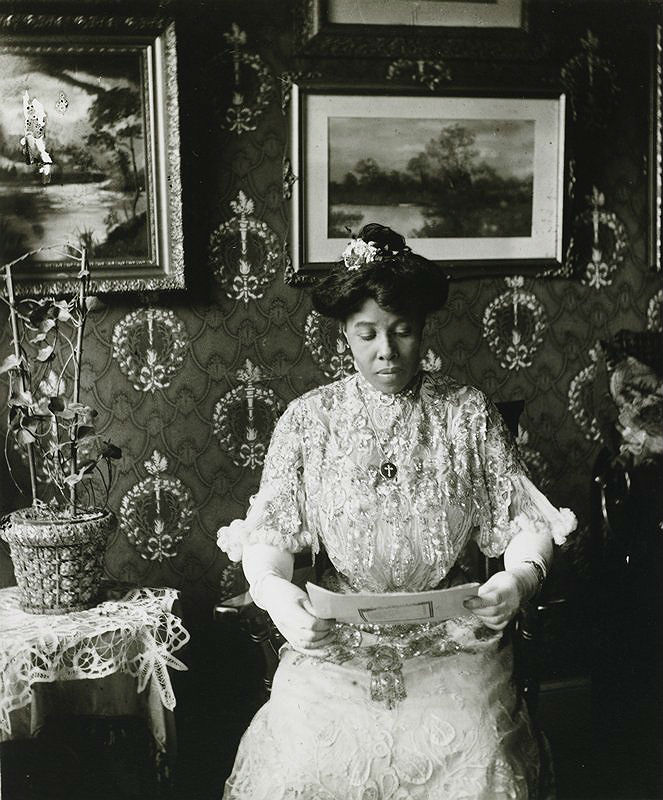 A great image of Harlem resident Miss Suzie Porter at home by legendary Harlem photographer James Van Der Zee, in Harlem New York, 1915.
The image has a very serene feel to it, Miss Porter is surrounded by her Victorian trappings, from the decorated wall paper, her white long gloves and sleeves, classic lace bustle dress up to her neck layered with jewelry, and lace covered plant stand, to the period land and seascape paintings covering the wall behind her – seemingly right before her spot of tea.
James Van Der Zee, 1886–1983, was a master Harlem photographer who's studio G.G.G. Studio was at 272 Lenox Avenue, Harlem, NY. His parents, John and Elizabeth Van Der Zee, formerly worked as butler and maid for General Ulysses S. Grant. He is best known for his portraits like dancer Bill ("Bojangles") Robinson, Charles M. "Daddy" Grace, Joe Louis, Florence Mills, Marcus Garvey, and Countee Cullen.
Related Articles
---