---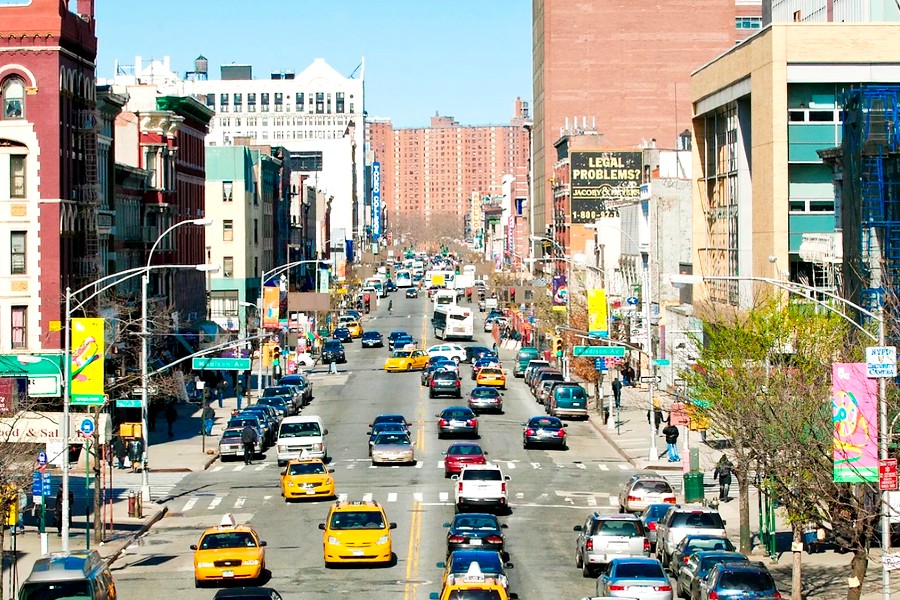 Carver Federal Savings Bank a Community Development Financial Institution and a certified Minority Depository Institution, is helping drive economic empowerment for small businesses in New York City.
They are doing this through its innovative microloan program. Carver's program assists entrepreneurs in accessing capital to grow their businesses in a post-pandemic world. Leveraging algorithm-based software, Carver goes beyond traditional credit scores that historically have hindered borrowing eligibilities and capacities for black and brown entrepreneurs.
Small businesses operating in Carver's community continue to be impacted by persistent economic headwinds. Notably, 41% of small businesses run by black and brown entrepreneurs have closed or are on the cusp of closing as a result of financial hardships stemming from the pandemic. More to the point, roughly 45 million U.S. adults today do not have traditional credit scores.
"The Greater Harlem Chamber of Commerce is very proud of Carver Bank's leading role in providing much-needed microloan assistance to support and sustain deserving and needy small businesses in major development hubs of Brooklyn, Queens, and Harlem," said Lloyd Williams, President of The Greater Harlem Chamber of Commerce. "We are pleased to recognize and partner with Carver Bank as it celebrates its 75 years of outstanding service to New York City small businesses."
Carver's microloan program makes critical capital of between $5,000 to $50,000 available to small business entrepreneurs to address these long-standing small-dollar loan/capital challenges in Carver's communities. The bank's efforts are producing fruit and stimulating local economic activity.
Hear are more from four local NYC small business entrepreneurs who have accessed microloan capital from Carver and how it is helping propel their companies to new heights:
Alfonso Wright, official Tea Sommelier, Brooklyn Tea: "Post pandemic, we found opportunities to expand, but needed to find the money to do so. Carver is our local bank, so it always made sense for them to be our neighborhood banker to help us expand our footprint in Brooklyn."

Angela Price, Founder and CEO, The Black Cake Company: "Some of our challenges have included scaling our business, finding great employees, and building our corporate and wholesale accounts. When I moved to Brooklyn in 2008, I was looking for a black community bank and found Carver. The Black Cake Company has been a Carver customer for 14 years. Receiving a microloan from Carver was critical for us—it came at an important juncture when we were growing our business. The microloan enabled us to meet payroll, purchase supplies and ingredients, and cover marketing expenses."

Diana Da Costa, Founder, SimpleeBEAUTIFUL and SimpleeCBD: "I have always known about Carver Bank being a staple in the black community. The Carver microloan allowed us to hire a summer intern, order inventory, and further develop the SimpleeCBD brand in the Harlem community and beyond."
Atiba Stevenson and Joel Clacken, The Suite Restaurant: "Inflation, including the rising cost of goods, staffing shortages, and access to capital, have been our biggest challenges. One of the things that intrigued us about Carver was how the bank reinvested roughly 80% of its deposit dollars back into the community through attractively priced loan capital. Among other things, Carver's microloan program allowed us to retain employees in the community."
"Carver's mission is to provide access to capital and to be champions for the underserved community in New York City," said Michael T. Pugh, President and Chief Executive Officer of Carver Federal Savings Bank. "Our microloan program is an opportunity for us to help small businesses recover from the pandemic and economic downturns and build a thriving future. We thank Charter Communications, Webster Bank, UBS, M&T Bank, and all our partners who have played a vital role in successfully launching our new microloan program."
For more details on the Carver microloan program, please click here
Carver Bancorp, Inc.
Carver Bancorp, Inc. is the holding company for Carver Federal Savings Bank, a federally chartered stock savings bank. Headquartered in Harlem, NY, Carver was founded in 1948 to serve African-American communities whose residents, businesses, and institutions had limited access to mainstream financial services. The U.S. Treasury Department has designated Carver as a Community Development Financial Institution ("CDFI") because of its community-focused banking services and dedication to its local community's economic viability and revitalization. Carver is one of the largest African- and Caribbean-American-managed banks in the United States. The Bank recently expanded its online presence to include consumer checking and savings accounts across nine states, from Massachusetts to Virginia, and Washington, D.C. For further information, please visit the Company's website at www.carverbank.com.
---