---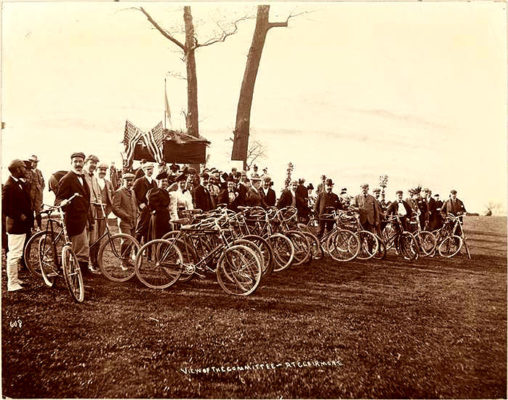 A group portrait standing next to their bicycles outdoors, with a tent and flags in the background at 121st Street and Riverside Drive in Harlem, New York, 1895.
As the photo says at the bottom in white print:
View Of The Committee – At Clairmont
A Bicycle Tea was all the rage before and during the turn of century before it died out afew year later. The legendary Michaux Club (derived from the French), north of the historical Claremont Inn was at the cutting edge of this global trend of cycling.
Photograph was modified from the source. By Byron photography.
Related Articles
---