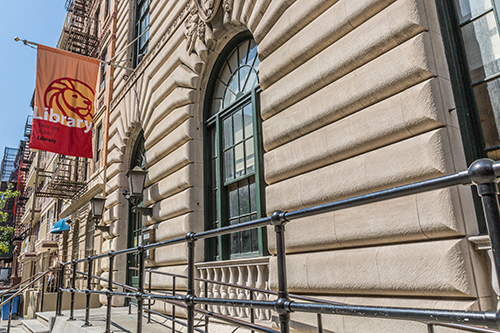 Members of the MET Orchestra will be joined by Manhattan Borough President Gale Brewer at The New York Public Library's Harry Belafonte Branch to perform a "Musical Read-Aloud!" Robert Miller, husband of MET Orchestra violinist Elena Barere, has composed an original score to accompany both "Buzzard and Wren Have a Race," from the book A Ring of Tricksters by Virginia Hamilton and the book Icarus Swinebuckle by Michael Garland. Manhattan Borough President Gale Brewer will be on hand to read these stories aloud to children and families!
This children's read-aloud program has been organized by the MET Orchestra Musicians, who are engaging with communities across the city and advocating on issues that touch the lives of all New Yorkers, including a well-rounded cultural education, funding for arts organizations and artists, access to live music and increased diversity and equity in the arts.
Tuesday, January 16, 2018, 4:00 pm
MET Orchestra Musicians. www.metorchestramusicians.org
Local 802 www.local802afm.org
Harry Belafonte 115th Street Library – 203 West 115th Street, Harlem, New York, 212. 666.9393, https://www.nypl.org/locations/115th-street
Related Articles
---
VIDEO
---
"Dr. Harry Delany is a renowned Harlem born and raised surgeon, the son of the great jurist and civil rights leader, Hubert Delany...." This monthly post is made in partnership with Harlem Cultural Archives.