---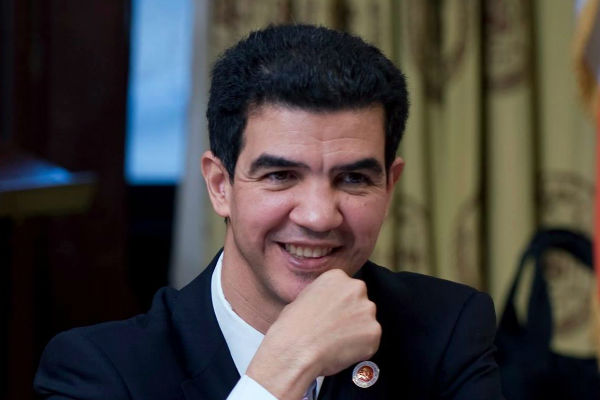 Dear friends and neighbors,
oday marks a turning point in our country's history. Over the past eight years, we've made strides; expanding the rights of the LGBT community, combating climate change with real commitments, furthering conversations on race and criminal justice reform and strengthening job growth at a consistent pace. This was thanks to a president who, while not always perfect, represented and vocalized well the progressive-minded values that can strengthen the hand of disadvantaged communities across our country.
We must now face a new and uncertain reality. It is one that will challenge us. It will test our resolve constantly. But, if we stand together around the ideals that this country was founded upon–equality, self-determination and freedom from oppression–we can come out of these next four years more resilient, more organized and more prepared to move forward once again as a nation.
Throughout the coming days there will be a gut reaction to attack, protest and defy an individual. This is entirely justifiable. But at the same time as we march and resist, let us also seek to determine where we go next. Let us realize that the rise of our new president was not managed because of skill or ability, indeed neither of these played a role. No, what we must realize is that this occurrence is symptomatic of a larger society ill. And it is one we must confront. It stems from a systemic indifference for the plight of those less fortunate. From a large scale divestment from working communities. From the inability to put equality first when it comes to services like education, housing, open space, emergency services. It stems from inequality of all kinds: income and wealth primarily but also access to healthcare, transportation and more.
As we work to stand against the incoming administration, let us also stand FOR the deliverance of these services. Let us stand for education for every child so that zipcode no longer determines future. Let us stand against the segregation that we have ignored for too long, even here at home in upper Manhattan. Let us be ready not just to vocalize dissent, but affirmation for what works in our society as well and what can be models for our future success.
This of course begins at home. As such, I'd like you to join me as we combat sexism, racism, homophobia, xenophobia, starting in our community first. Making change always begins locally. I'm counting on all of you to help make this difference here.
I am committed to this effort.
Sincerely,
Ydanis Rodriguez
Council Member, District 10
Washington Heights, Inwood, Marble Hill
---