---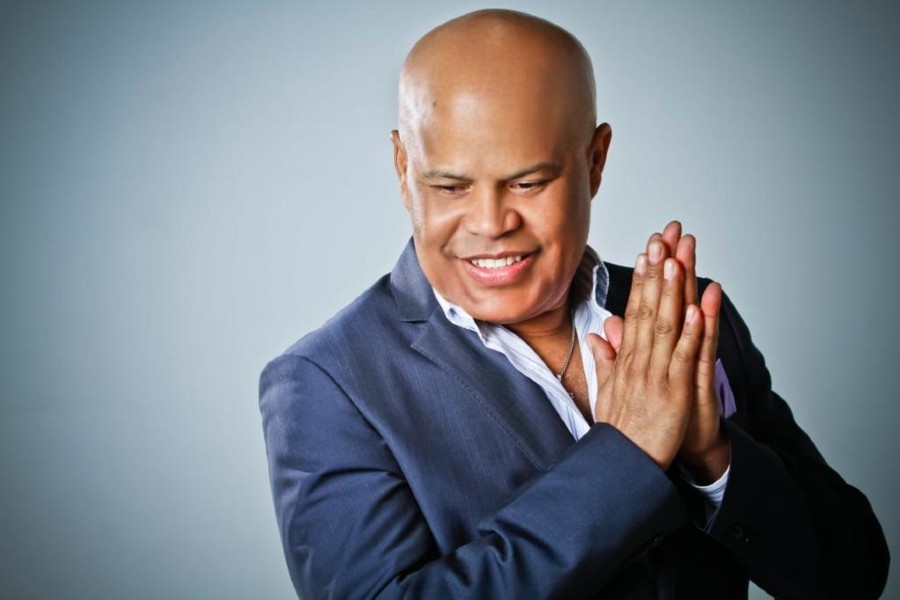 City College Center for the Arts (CCCA) marks Hispanic Heritage Month with a rousing special concert featuring award-winning Dominican singer Rubby Pérez.
Dubbed "the highest voice in merengue," Pérez will take to the stage at Aaron Davis Hall on Friday, October 6, 2023, at 7 p.m.
Tickets are available at citycollegecenterforthearts.org for the event, which is produced and emceed by award-winning radio host and Latin music historian Nelson Radhames Rodriguez.
Pérez has previously performed at the National Theater of the Dominican Republic and headlined merengue performances at Radio City Music Hall and Madison Square Garden. His albums, which have gone gold and platinum in Venezuela, have earned him both "Orchestra of the Year" and "Merengue of the Year" honors at the Soberano Awards.
"City College Center for the Arts is proud to bring the celebrated talent Rubby Pérez to Harlem for what will be an amazing celebration of merengue and Hispanic culture ," said CCCA Managing Director Gregory Shanck. "Concertgoers should wear comfortable shoes as we will be dancing the night away!"
"This very special Hispanic Heritage Month celebration of Dominican Merengue music featuring Rubby Pérez is not to be missed,"said Rodriguez.
All tickets for the concert are $25 and available at www.citycollegecenterforthearts.org.
Rubby Pérez
Roberto Antonio Pérez Herrera, known professionally as Rubby Pérez, is a Dominican merengue singer. He first came to prominence as a member of band leader Wilfrido Vargas' orchestra, where he performed hits like "El Africano" and "Cobarde Cobarde." Later, Pérez became a famous solo artist in his own right, beginning with his debut album in 1987, "Buscando Tus Besos."
Pérez, who aspired to be a baseball player in his youth, turned to music when a car accident caused permanent damage to his left leg. After studying music at the National Conservatory of Santo Domingo, he took his first steps as an artist as a member of school groups: Choir Youth Guidance Society, The Youth of Bani in 1978 and Los Hijos del Rey.
After performing in Vargas' orchestra during the early 1980s, he took a foray as a solo artist in 1987. Over the course of his career, Pérez has also had two hits on the Billboard charts. His self-titled album "Rubby Pérez" spent two weeks on the Tropical list, peaking at #15 and his song "Love Her" reached #29 on the Latin Charts.
He has won "Orchestra of the Year" and "Merengue of the Year" at the Casandra Awards. In Venezuela, his first solo album won gold and platinum albums in 1988. He also received Globo awards for "Best Song" and "Album of the Year." Pérez was recognized by the Committee of Latin American Political Parties in the United States (COPOLA USA) for his assistance to victims of the earthquake that struck Haiti in 2010.
City College Center for the Arts
The award-winning City College Center for the Arts hosts an ambitious, year-round calendar of professional performances in the historic Aaron Davis Hall. Our mission is to provide a creative arts center and focal point for the City College of New York, building a sense of community within the College, elevating the profile of Aaron Davis Hall in the greater New York area and connecting the College to the surrounding community through the arts.
---