---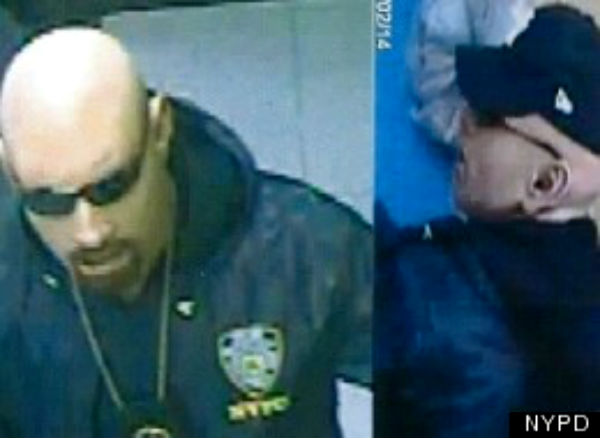 The men from Harlem, Washington Heights, Queens are facing charges for impersonating police officers while committing a litany of crimes including robbery, arson and calling in fake threats on police radio frequencies.
Ricardo Torres, of Harlem, Kevin Remache, of Washington Heights and Jay Peralta, of Queens, were arrested this week and are all accused of criminal impersonation, police told our source. On at least six different instances in September the men dressed like law enforcement officers and used two-way radios to commit various crimes.
Torres was arrested on Sunday, September 25 when two officers from the 114th police precinct in Queens matched him with a photo from a wanted person flyer, police said. Earlier that night Torres and the two other men robbed a livery cab driver of $60 and a cellphone, after shining flashlights in the drivers face and claiming to be from the Taxi and Limousine Commission, police said. Remache and Peralta were arrested the next day, court records show.
At the time of his arrest Torres was in possession of two radios capable of transmitting over police frequencies, a flashlight with the word "police" inscribed on it and a burglar tool, police said.
Police then searched Torres' home on the 200 block of West 143 Street in Harlem and recovered 15 portable radios, nine scanners, nine hand-held microphones, four speakers, two roof antennas, one amplifier, four laptops, two desktop computers, three cellphones, seven CDs, one camcorder and a note pad all used as props to impersonate police officers, police said.
Police believe that Torres supplied the other men with the two-way radios that could transmit over police frequencies.
---