---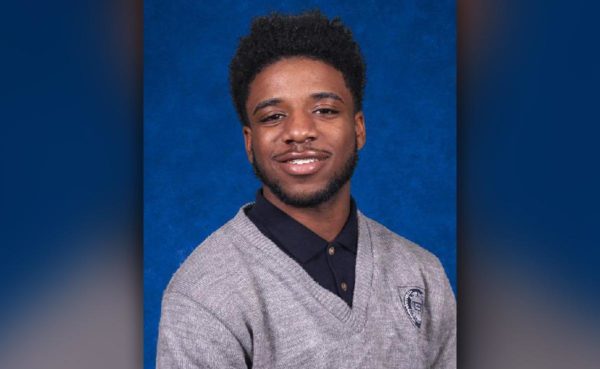 NY Daily News reports that they should have been watching him score touchdowns. Instead, classmates of slain 18-year-old Tylik Allen were lighting candles in his memory.
The varsity high school football player was fatally shot in Harlem late Saturday — the night before his team was set to hit the turf against rival William Cullen Bryant High School.
Allen, a running back who wore jersey No. 5, was found shot multiple times in his chest and back on Lenox Ave. near W. 115th St. around 11:50 p.m. — just three blocks from his home, cops said.
The senior at KIPP NYC College Prep in the Bronx had been scheduled to face off against William Cullen Bryant in Long Island City, Queens, at noon. School officials said on Facebook that the game was canceled after Allen's slaying.
Dozens of friends and classmates flocked to an impromptu memorial outside Allen's home in the Rev. Dr. Martin Luther King, Jr. Towers. The teens cried, held each other and lit candles.
"Thank you guys so much. It just shows how much Tylik was loved," his sobbing godmother, who only gave her first name Natalie, told the gathered crowd.
"He didn't deserve this. He had a whole future ahead of him," another grieving relative added.
Tyrese Williams, 18, a fellow high school senior, said the teen's friends and teammates were struggling to cope.
"We are all still in shock," he said.
Allen was standing on a nearby corner with two other people when the shooter walked up and chased him up the block before firing the fatal shots, police said.
The killer then ran away on W. 115th St., according to cops.
Medics raced the teen to Mount Sinai St. Luke's Hospital, where he died, according to cops.
His godmother added that Allen had been hoping to attend either John Jay College of Criminal Justice or City College of New York.
"We hadn't made a decision yet," she said.
KIPP school officials offered condolences to Allen's family.
"We are heartbroken by the death of Tylik," said Principal Carlos Capellan. "He was a beloved member of our KIPP community. Our thoughts and condolences are with his family and friends."
No arrests had been made by Sunday night.
Related Articles
---