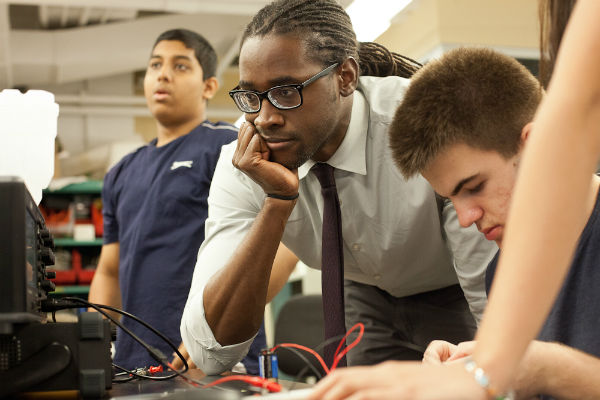 Dr. Aaron Kyle, is Lead Instructor for the Hk Maker Lab. He is a Senior Lecturer in the Department of  Biomedical Engineering (BME) at Columbia University in Harlem.
Dr. Kyle spearheads the formation of a global health technology program in the BME Senior Design course at Columbia. He feels strongly that engineering design is a foundational skill and could be taught to high school students.  Exposing underserved students to applied STEM, particularly something so tangible as solving real world health problems, will motivate them to pursue STEM degrees.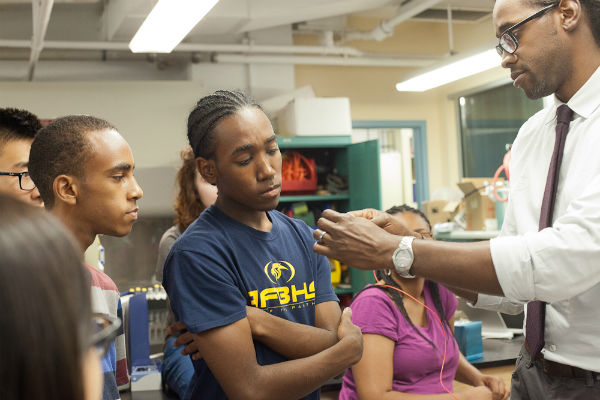 Now, meet Akil Mims, intern with EpiBone at Harlem Biospace. Akil is a senior at Achievement First Charter High School in Brooklyn.  He participated in the Hk Maker Lab last year and has been interning for the past six months with EpiBone.  He is learning how to tissue engineer bone. Working with this extremely hard working start-up team has been very inspirational. "I felt like I had an impact.  What I was doing directly impacted what the team was doing," he said. What's in the future for Akil?  College applications in biology or biomedical engineering, that's what!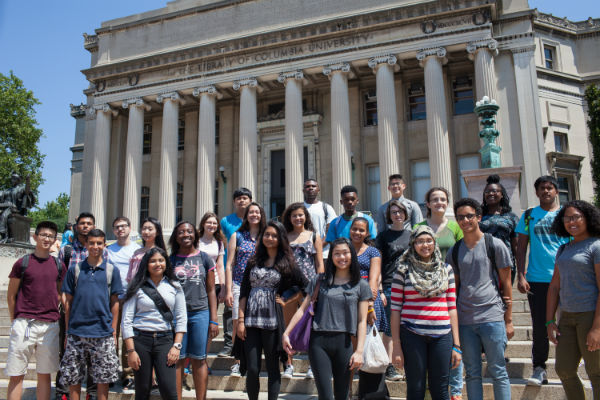 Twenty four of NYC's top public high school students have joined Harlem Biospace for the second Hk Maker Lab  at the Columbia University School of Engineering and Applied Sciences in Harlem.
The students are working in teams to design and prototype a solution to a biomedical problem.  These rising grade 11 and 12 students were competitively selected from NYC high schools which serve a mostly low income student population. Their mission is to create a (bio) tech talent pipeline that is representative of the diversity of this great city.
Two weeks to go and the Hk Maker Lab teams are hard at work prototyping their biomedical devices using the engineering design process.  Some students are tackling global health issues – sterilizing needles for safe disposal, air filtration techniques for rural hospitals, oxygen therapy for the hours trek on improvised ambulances and a method to detect infections in women who have undergone female genital mutilation.  Other teams are working on a wearable device to sense hyperthermia in athletes and a way to detect falls in the elderly.
Come check out them pitch their idea on Thursday, August 27th from 6.00-7.30 PM in Davis Hall at Columbia University in West Harlem. Students will be competing for the opportunity to incubate their idea further under mentorship at Harlem Biospace. RSVP here.
Harlem Biospace, 423 W 127th St, New York, NY, New York, NY 10027, http://hypothekids.org/
Related Articles