---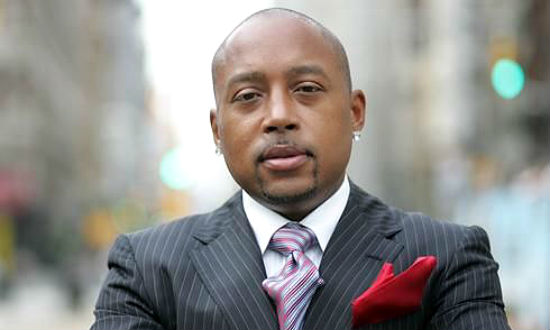 Resorts World Casino New York City (RWNY) will host a Meet & Greet with the 'Shark' Daymond John on Saturday, November 19th at 10:15 p.m. at Bar 360.
Come meet the star of the fast-paced ABC hit, Shark Tank, in his hometown of Queens at Resorts World Casino! Sportswear icon and fashion revolutionary Daymond John created his own line in the 1990's, For Us By Us, better known as FUBU, which he started out of his childhood home in Hollis, Queens. FUBU, which started off with a budget of a mere $40, is now valued at a whopping 6 billion dollars. Daymond's fashions were popularized by rappers like Jay-Z and LL Cool J and sold in major department stores like Macy's. It is impossible to deny his contribution to the cross-over of Hip-Hop to the mainstream.
As the "Godfather of Urban Fashion," Daymond is regarded as one of the most sought-after branding experts and keynote speakers in fashion and business today. With multiple business ventures on his resume, Daymond can be seen sharing his knowledge and business genius on numerous business and entertainment television programs today.
The Q&A and Sold-Out Meet & Greet with Daymond John will take place at Bar 360. Daymond will also engage with Bar 360 guests who are not ticketholders for what is sure to be an exciting night for all Resorts World guests!
Resorts World Casino New York City, Bar 360, 110-00 Rockaway Blvd., Jamaica, New York 11420, www.rwnewyork.com/
Related Articles
---