---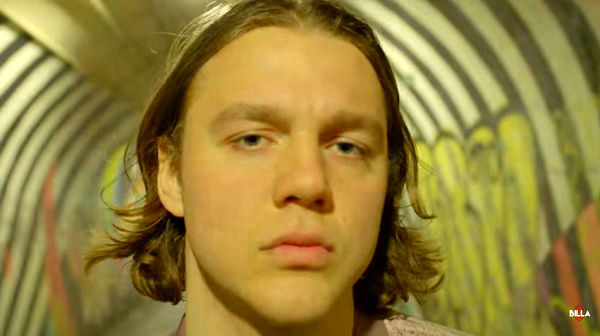 It didn't take the paparazzi long last week to find the Fifth Avenue home of Gregory and Marcia Abbott, two of the parents named in the largest college admissions scandal in U.S. history. They gathered there, presumably hoping for a glimpse of or word with Gregory—the C.E.O. of food and beverage packaging company International Dispensing Corp.—or his wife, both of whom are accused of paying $125,000 to boost the standardized-testing scores of their daughter. (The Abbotts' lawyers have not responded to a request for comment.) Instead, they found another family member: 21-year-old rapper Malcolm Abbott, the middle child of Gregory and Marcia, who goes by the name "Billa" and wanted to plug his new E.P.
"They were looking for someone to come out in a suit and tie and say something ridiculous," Malcolm told Vanity Fair on Sunday. Malcolm acknowledged that part of the reason why he addressed the reporters was because he wanted to promote his music career, for which he receives no financial backing from his family. "I went and took matters into my own hands, like the Ides of March, you know?"
So Malcolm slicked his hair back into a ponytail, lit up a fat blunt—the same one, he told me, he was smoking on the other end of our phone call—and faced the cameras with a statement. "Check out my CD, Cheese & Crackers," he told the crowd.
Malcolm is not the first musician in the family. Malcolm's maternal grandmother, Miriam Gay Meighan, who married a New York state senator, was an accomplished pianist who could play anything by ear. Malcolm's sister was a soloist at the Metropolitan Opera, confirmed a source close to the family, who added, "and no, she did not buy her voice box." The source continued, "Malcolm's musical talent is definitely genetic."
Malcolm's father, Gregory, has a creative streak as well—having self-published his own erotic novel, Sheer Pursuit, and written his own offensive Christmas carols over the years. One year, according to the source, he even paid carolers to go around Aspen performing his songs. (Sample lyric: "Oh, the weather outside is delightful/But the women are truly frightful/Implants from head to toe, see them grow, see them grow, see them grow.") According to Malcolm, his parents did not see how rap music could possibly be a viable career path.
---