---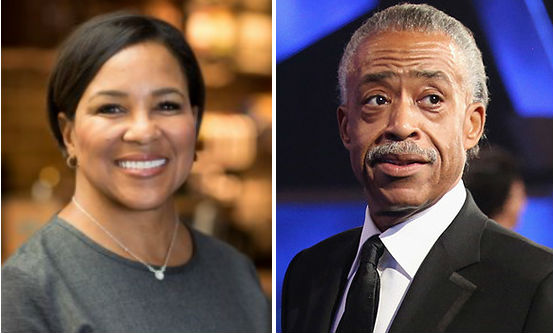 On October 9th, 2018, civil rights leaders from Harlem to Hollis, New York and beyond will descend on Jazz at Lincoln Center for the annual National Action Network (NAN) Triumph Awards.
The awards will have an opportunity for the social justice community to recognize and shine a light on high-profile figures using their platforms to further the social justice agenda.
Hosted by Rev. Al Sharpton's (pictured) National Action Network located in Harlem, the annual awards gala will recognize six outstanding nominees from the legal, corporate, and entertainment fields for their ongoing work within their communities to promote racial justice in Donald Trump's America.
"The challenges are so great for the civil rights and social justice communities in the United States that we often fail to celebrate our successes as we move from fight to fight," said Rev. Al Sharpton, NAN's president, and founder. "The Triumph Awards are a yearly opportunity to recognize and celebrate high-profile figure that are both successful leaders in their fields as well as staunch advocates for equality and justice. These are people who can be celebrated, lifted up, and ultimately emulated in their work."
Rev. Sharpton will host this year's awards, where he will honor eight nominees:
Starbucks COO Rosalind Brewer (pictured), a pioneering Black woman in the corporate sector who has overseen the coffee chain's global supply chain, product innovation, and store development will receive the Corporate Executive of the Year Award;
Academy Award-nominated actor Terrence Howard, the star of hit Fox television show "Empire" will receive the Triumphant Entertainer of the Year Award; award-winning rapper Meek Mill, who in addition to his musical success has been active in speaking out against police misconduct, using his platform to contribute to a variety of social justice causes in Flint, Mich. and his hometown of Philadelphia will receive the Activism in the Arts Award;
Jeffrey Wright, whose starring role in hit HBO series "Westworld" has catapulted him into the spotlight even as he works around the world to promote tolerance through the Ebola Survival Fund, the United Nations Democracy Fund, and his role as a Peace by Piece Ambassador with the government of Sierra Leone will receive the Chairman's Award for Historic & Transformative Services in the Arts;
President of Combs Enterprises Dia Simms, who has worked her way up to the highest echelons of the music world since her time serving as Harlem's Sean "Diddy" Combs' assistant will receive the Triumphant Woman of the Year Award; and Joe Tacopina, Managing Partner of the law firm Tacopina & Seigel, who got his start as a prosecutor in the Kings County District Attorney's Office and is now one of the top criminal defense litigators in the country will receive the President's Award for Service and Humanitarian Efforts;
AT&T's head of multicultural engagement & head of strategic alliances and founder of the Humanity Connection, Tanya Lombard, has been a fearless advocate for underrepresented populations and pioneer in developing strategic community-based relations and projects at the highest levels of corporate, government, and civic settings;
Essence Communications and People en Español, president, Michelle Ebanks, a visionary media and communications executive who has dedicated much of her professional life to the empowerment of Black and brown women and girls will receive the President's Award for Leadership and Community Service with Ms. Lombard.
"This year's nominees exemplify the kind of service and activism that should be expected from public figures and officials," said Sharpton. "In a news cycle dominated by Donald Trump and his bigoted, anti-civil rights administration, we at NAN are committed to highlighting people making real change and those that can shape public opinion to make it happen."
For more information go to www.nationalactionnetwork.net
The Triumph Awards will be held on Tuesday, October 9, 2018, at Jazz at Lincoln Center in New York City at 8:00 p.m.
---