---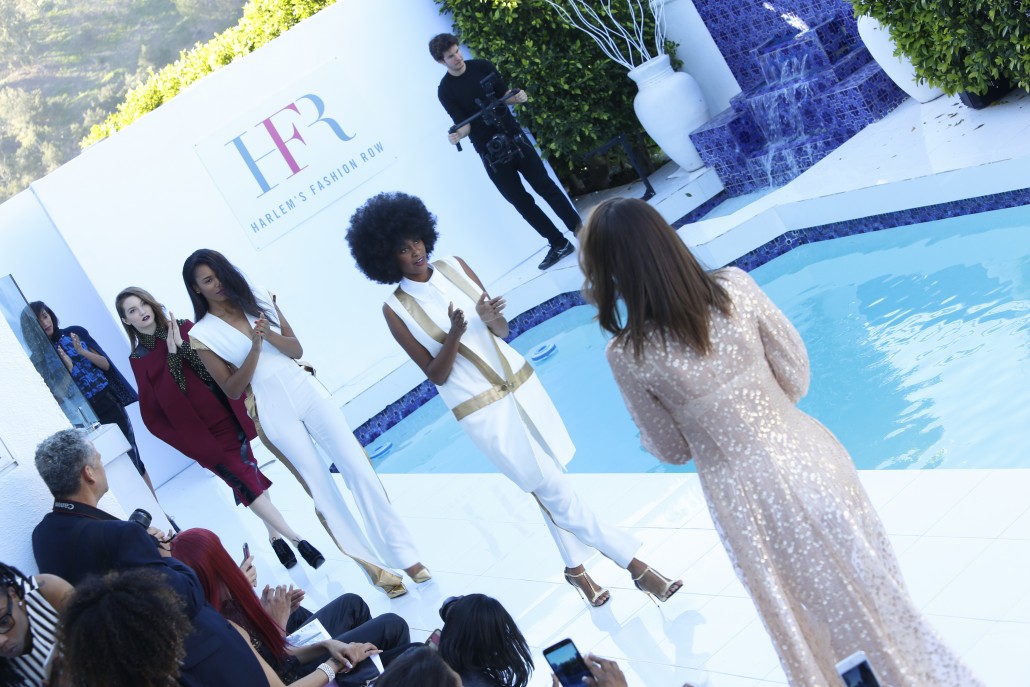 Beverages and fashion collide as McDonald's USA has joined forces with Harlem's Fashion Row™ (HFR) to launch the 2014 McCafe Student Fashion Design Competition. Students from historically black colleges and universities nationwide in fashion design programs are encouraged to enter. Student designers must submit at least one sketch of a red carpet look inspired by the McCafe brand. McCafe brewed coffee is a rich signature blend of the highest quality coffee beans. In designing a rich and high quality fashion piece, the student designers will pull inspiration from the warm brown tones of the 100% Arabica beans used in the McCafe brewed coffee to the cool, bright colors of the fruit smoothies and all of the delicious McCafe beverages in between.  In addition to their design, each student must also submit a biography and enrollment certification letter to harlemsfashionrow.com/hfru by Tuesday, April 15, 2014, at 5 p.m. Eastern for their chance to win.
One grand prize winner will receive the opportunity of a lifetime – an apprenticeship with noted fashion designer Evelyn Lambert; his or her design will be worn by the 11th Annual McDonald's 365Black Awards red carpet host; an all-expense paid trip to the awards show taping, which takes place in New Orleans during Essence Festival™ presented by Coca-Cola® ; a $1,000 scholarship; and his or her sketch featured on an HFR signature "I Am Fashion" tee. One runner-up will receive a $500 scholarship and have his or her sketch featured on the limited-edition tee. Results will be announced via Harlem's Fashion Row's website and social media platforms on Thursday, May 1, 2014, at noon Eastern.  More information about the competition can be found at harlemsfashionrow.com.
"Harlem's Fashion Row and is excited to partner with McDonald's to provide HBCU fashion students with this unique opportunity," said Brandice Henderson, CEO and founder of HFR. "The competition will celebrate and encourage the next generation of fashion designers of color to pursue their dreams and provide them with access to the fashion world's elite."
The launch of the McCafe Design Competition, in conjunction with HFR's newest initiative Harlem's Fashion Row-University (HFR-U) took place on Howard University's Campus today with veteran stylist and media personality, June Ambrose.  As an extension of HFR's popular "Conversations With…" series, Ambrose led an informative question and answer discussion with future style go-getters on the fashion industry's lack of diversity. Additionally, students were treated to a variety of McCafe beverages, including brewed coffee, frappes, and smoothies.
"This competition is one way for McCafe to connect with our fun — and fashionable — consumers," said Elizabeth Campbell, McDonald's senior director of U.S. Menu Innovation. "McCafe beverages are the perfect complement for aspiring designers as they work tirelessly to pursue their dreams."
The 2014 McCafe Student Fashion Design Competition is an extension of McDonald's 365Black platform, an initiative that celebrates the pride, heritage and achievements of African-Americans year round.   HFR's efforts to promote and support diversity in the fashion industry align with the 365Black platform.  McDonald's encourages everyone who is grinding daily to pursue their dreams, fashion or otherwise, to follow @McCafe on Twitter and join the conversation using #McCafeGrind. To learn more about the 365Black initiative, visit www.365Black.com.
To learn more about Harlem's Fashion Row, visit www.harlemsfashionrow.com and follow them at @HFRMovement (source).
---