---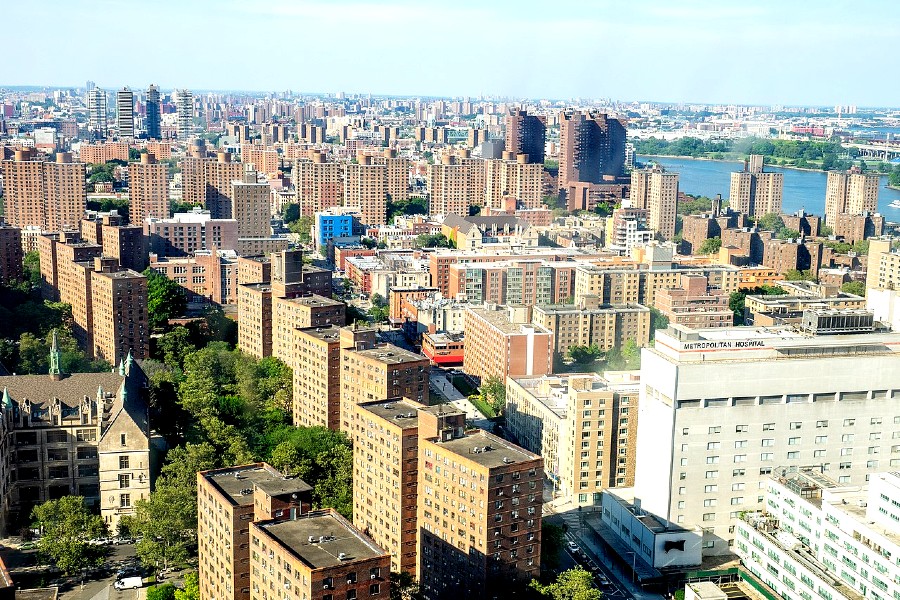 Things To Do, straight from Borough President Gale Brewer's newsletter Updates, curated happenings all around the world of Harlem.
Check out:
Useful Items
Sunday, 6/11, 10 am–4 pm Columbia University/Teachers College W. 120th Street (between Broadway & Amsterdam) in Harlem, NY. DSNY brings its Solvents, Automotive, Flammables, and Electronics (SAFE) Disposal event to the west side, where NYC residents—not commercial vehicles—can drop off chemical products, medical waste, and electronics. Vehicle entrance is accessible from Seminary Row to Amsterdam. Pedestrian walk-in area available. 
---
Can't wait til our Older Adult Tech Clinic next month? AARP's Senior Planet Contact Center is staffed by a team of knowledgeable (and patient!) agents trained to work with older adults who provide step-by-step technology guidance, information about Senior Planet programs, and help to apply for discounted or free internet service through the Affordable Connectivity Program.
Hotline hours: Monday – Friday, 9:00 am–8:00 pm at 888-713-3495 or by using this online form. 
---
Applications are open for SUNY's Rockefeller Institute of Government's Richard P. Nathan Public Policy Fellowship Program until 7/23. The unpaid fellowship seeks to connect cutting-edge policy expertise to public problems and the policy communities addressing healthcare, local government, fiscal policy, education, law, climate & environment, and social policy. Fellowships are one year long, beginning September 2023.
Fellows are expected to produce a portfolio that may include reports, blogs, or public forums, including the publication of reports and commentary pieces on the Institute's website. Full-time residence at the Institute's headquarters in Albany, New York is not required. More at the link. 
---
Wednesday, 5/24, Doors open 5:30 pm/program at 6 pm, Kennedy Community Center (34 West 134th Street): Housing Lottery Informational Workshop sponsored by Manhattan Borough President Mark Levine.
Learn more about the NYC Housing Connect lottery process, how to navigate the Housing Connect portal, and apply for affordable rental and homeownership opportunities across New York City. RSVP at the link. 
---
Thursday, 5/25, 2 – 3:30 pm, virtual: "What the Heck is ChatGPT? How Generative AI will Impact Government" with Alexis Bonnell, Former USAID Chief Innovation Officer, who will explain how tools like ChatGPT and Bard can support and shape government. Sponsored by The Govlab at Northeastern University, which has also released "Unlocking the Power of Generative AI," a free 13-minute video tutorial to help public professionals responsibly use Generative AI tools like ChatGPT, Bing, and Bard, to help write memos, translate government-jargon into plain English, and summarize meetings.
With interactive examples, the video encourages viewers to experiment with these emerging tools.
---
Jobs & Internships
Wednesday 5/31, 11 am – 2:30 pm, Fairfield Inn, 338 W 36th St.: The 23rd Annual Diversity Employment Day Career Fair and Job Fair. Meet with major NYC employers, their recruiters, staffing managers, and HR directors who are seeking to hire for 100's of job and career positions.
RSVP at the link; dress for an interview and bring resumes!
---
Events
Saturday 5/20, 1–3 pm, Carrie McCracken TRUCE Community Garden (St. Nicholas Ave, bet 117th & 118th Sts.): Growing Our Perspective, discussions on racial healing and hope for a future of safety, health and thriving; the first "Growing Our Perspectives" photo exhibit; local artists offering Songs of Justice.
Sponsored by Harlem Wellness Center. 
---
Tuesday, 5/23, 6–7 pm, Zoom: The Bloomingdale Asylum: A New Vision. Architectural historian Dr. Nina Harkrader reconstructs the site of the Bloomingdale Asylum—now home to Columbia University in Harlem—founded in 1815 as a humane retreat for treating mentally ill New Yorkers with kindness, care, and peaceful surroundings.
Related: Find more "Things To Do" in Harlem articles.
She will introduce the lives of several women and what their confinement in Bloomingdale might reflect about gender roles of the era. Unearthing historic records and documents, she finds clues to the envisioned ideals of the then-new approach called "Moral Treatment."
Free for LandmarksWest! Members, $5 otherwise. 
---
Friday, 6/9, 9 am-4 pm, Teachers College, Columbia University (525 W. 120th St.) in Harlem: Food Ed Hub Conference and 3rd Annual Award Celebration from the Tisch Center for Food, Education and Policy.
Learn from outstanding educators and advocates who will lead hands-on workshops, cooking demonstrations, curriculum explorations and panel conversations on nutrition, health, and wellness in schools. 
---
Tuesday, 6/13, 6 – 9 pm, Fifth Avenue from 82nd – 105th St., the Museum of the City of New York—celebrating its 100th Anniversary!—opens the 45th Annual Museum Mile Festival.
Free admission to eight participating institutions including MCNY, the Africa Center, the Cooper-Hewitt National Design Museum, The Jewish Museum, the Metropolitan Museum of Art, El Museo del Barrio, the Neue Galerie New York, and the Solomon R. Guggenheim Museum along with outdoor puppetry, music, art activities and entertainment outside the museums.
---
Related Articles
---