---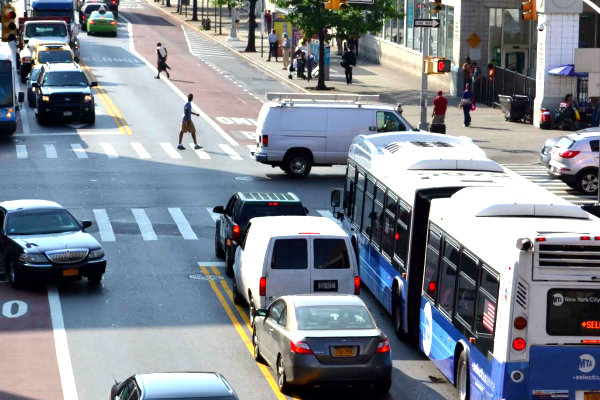 Here's this week's curated MBP Harlem/Uptown News: Gale Brewer's Weekly Newsletter she sends us every week.
Comments
Early voting for the general election is available through this Sunday (10/31). Find your assigned early voting poll site at findmypollsite.vote.nyc (it's likely different from your Election Day polling place). You can even check the wait time at your early voting polling place. Early voting hours are:
TODAY (10/30) until 5 pm

Sunday (10/31) from 8 am – 4 pm
On Election Day (Tuesday, 11/2), polling places will be open from 6 am – 9 pm. Check for the location of your regular polling place here.
---
Announcements
I've heard about several job and training opportunities:
---
Get free drop-in computer/printing access, tax prep help, public benefit support services, and leadership development trainings at Harlem Children's Zone Community Pride (2037 Adam Clayton Powell Jr. Blvd. at 122nd St.), Monday–Friday from 9 am – 5 pm.
---
Online auditions are open for "Amateur Night at the Apollo," the legendary, weekly talent competition for singers, dancers, comedians, rappers, spoken word artists, variety acts, and musicians. Those selected from the online audition have the opportunity to perform on stage during the competition and could win up to $20,000. Audition here.
---
Events
Today (10/30) at 2 pm and 6 pm is a free production of "Sherlock Holmes: The Baker Street Irregulars" from the Pied Piper's Children Theatre of NYC on the Audubon Terrace of the Hispanic Society (Broadway btwn 155th–156th St.).
---
Sunday (10/31) from 11 am – 3 pm, the free "Uptown Games" is a spook-tacular afternoon of fun, games, and track and field events for kids at the Fort Washington Armory (216 Fort Washington Ave. at 168th St.). Children in grades 1-8 who live or go to school in Washington Heights, Inwood, or Harlem are eligible to participate– register here.
---
Sunday (10/31) from 2–6 pm, trick or treat on the Open Streets at Pleasant Ave./118th St. and 101st St./Lexington Ave., hosted by Uptown Grand Central and Council Member Diana Ayala.
---
High schoolers are invited to join the Row New York high school crew team. Interested athletes should apply and then attend one of the open houses at 3579 Harlem River Dr. (must attend all four afternoons of each open house):
Open house 1: November 1, 2, 4, and 5 at 4:30 pm

Open house 2: November 8, 9, 11, and 12 at 4:30 pm
---
As always, get in touch if you have a problem or concern we can help address: 212-669-8300 or info@manhattanbp.nyc.gov.
---