---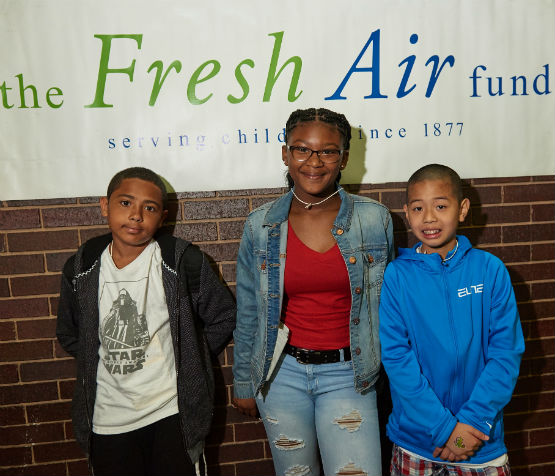 In celebration of The Fresh Air Fund's 142nd summer of serving New York City children with free summer experiences, Manhattan Borough President Brewer has proclaimed March 20th, 2018, "Fresh Air Fund Day" throughout the Borough. In 2018, The Fresh Air Fund will continue the tradition of giving thousands of boys and girls the opportunity to unlock their limitless potential and to experience summertime fun at the homes of volunteer host families along the East Coast and Southern Canada or at the five Fund overnight camps in Fishkill, New York.
"We wish to express our gratitude to Borough President Brewer for her leadership and support of our work in helping us reach out to more Manhattan families to register their children for Fresh Air programs," said Fatima Shama, Executive Director, The Fresh Air Fund. "When I speak with the many people whose lives have been impacted by The Fresh Air Fund, I am energized by the inspiring stories that our children, alumni and their families share with us. They tell us heartfelt stories of their Fresh Air summers that highlight the magic in our work of introducing children to new environments, new people, and new experiences. What we do is simple, yet transformative."
"My favorite part about The Fresh Air Fund is just being away. There are no tall buildings, no noise, no internet, and I just really enjoy the full experience of being in nature," said Samaya, 14, of Manhattan. Over the next few months, The Fresh Air Fund will be holding registration events in all boroughs for families to sign up their children for free, safe and fun-filled programs. For more information, please call (800) 367-0003 or visit www.freshair.org.
The Fresh Air Fund, an independent, not-for-profit agency, has provided free summer experiences to more than 1.8 million New York City children from low-income communities since 1877. Fresh Air children also participate in year-round leadership and educational programs.
---