---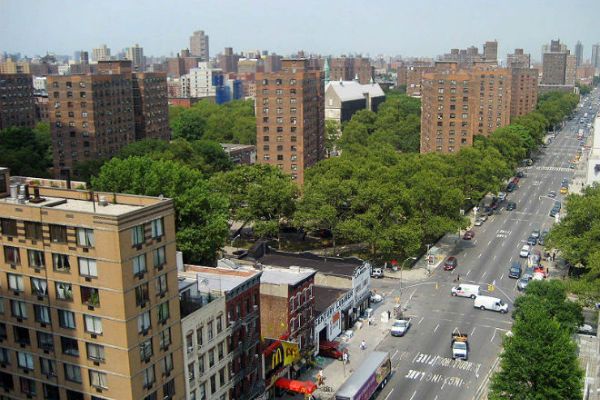 Throughout February, Mayor de Blasio's Public Engagement Unit has events planned citywide to help New Yorkers access resources and information from the Tenant Support Unit, Home Support Unit, and GetCoveredNYC.
The Tenant Support Unit engages and provides assistance to New Yorkers who may be at risk of displacement or experiencing harassment in zip codes covered by the Human Resources Administration's Anti-Harassment Tenant Protection legal service funding. In addition, TSU proactively engages New Yorkers who may be eligible for the Department of Finance's Rent Freeze programs to assist them through the application process. Outreach specialists go door to door to inform tenants of their rights, identify any housing-related issues and connect them with a range of resources, such as anti-eviction legal assistance, to keep them in their homes. In addition, outreach specialists' partner with elected officials and community groups to hold weekly office hours and attend local events.
The Home Support Unit partners with landlords and brokers to identify apartments for clients transitioning out of shelter with rental subsidies. HSU partners closely with the Human Resources Administration, the Department of Homeless Services and community-based providers to match prospective tenants to apartments, coordinate viewings, and navigate landlords and brokers through the City's leasing process. Specialists remain engaged with the landlord after lease signing to ensure new tenants are supported and have access to resources that help them remain stably housed.
GetCoveredNYC is a city-wide initiative to enroll New Yorkers in health insurance and provide them with access to primary and preventive care at NYC Health and Hospitals. The initiative is a partnership between the Mayor's Public Engagement Unit, NYC Health + Hospitals, the Department of Health and Mental Hygiene, the Human Resources Administration and MetroPlus. The initiative includes a multilingual team of outreach specialists who proactively go door to door and call uninsured New Yorkers to discuss their health insurance options, schedule them for free in-person enrollment assistance and case manage them through the enrollment process. In addition, the initiative launched a city-wide paid media campaign to promote the importance of coverage and how New Yorkers can receive free enrollment assistance, either in-person or over the phone by calling 311 or texting CoveredNYC (SeguroNYC in Spanish) to 877877.
Here is a list of the locations in Harlem:
(Tenant Support Unit), February 10th, 9:00 A.M. – 9:00 P.M., NYC Free Tax Prep-A-Thon, 2987 Frederick Douglass Boulevard, New York, NY 10039
(GetCoveredNYC & Tenant Support Unit), February 13th, 10:30 A.M. – 2:00 P.M., Office of State Senator Alcantara, 5030 Broadway, Suite 701, New York, NY 10034
(Tenant Support Unit), February 15th, 22nd, 9:00 A.M. – 5:00 P.M., Harlem Hospital: Ronald Brown Building, 506 Lenox Avenue, New York, NY 10037
(GetCoveredNYC), February 15th, 10:30 A.M. – 1:30 P.M., Office of Assembly Member De La Rosa, 210 Sherman Avenue, New York, NY 10034
(Tenant Support Unit), February 15th, 22nd, 3:00 P.M. – 6:00 P.M., New York Public Library- Inwood Branch, 4790 Broadway, New York, NY 10034
(Tenant Support Unit), February 16th, 23rd, 12:00 P.M. – 4:00 P.M., Office of Council Member Rodriguez, 618 West 177th Street. New York, NY 10033
For more information on these initiatives, New Yorkers can call 311 or visit www.nyc.gov.
Related Articles
---