---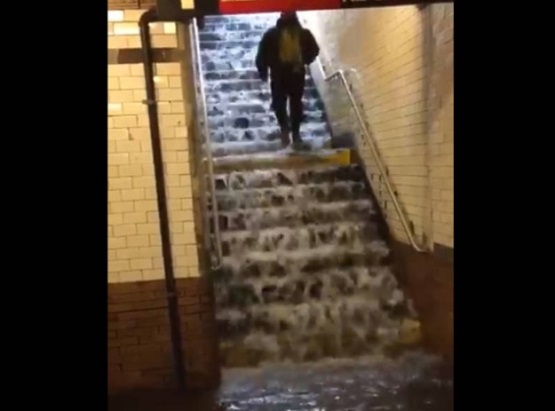 Mayor Bill de Blasio today released the second monthly update to "The New Normal: Combatting Storm-Related Extreme Weather in New York City."
A landmark report that provides New York City with a new blueprint to prepare for and respond to extreme weather.
The report details the City's efforts to assist New Yorkers still recovering from Ida, launch new infrastructure improvements, and protect residents in basement units.
A copy of the monthly update can be found here.
"New York City is now on the path toward a safe, sustainable, resilient future for all," said Mayor Bill de Blasio. "We have the blueprint we need to plan for severe weather and we have the structures in place to immediately respond. We look forward to building on this progress to keep our city prepared for whatever comes next."
"We promised New Yorkers that we would protect them from the threat of severe weather and we're delivering on that promise," said Extreme Weather Coordinator, Deputy Mayor for Administration, and Chief of Staff Emma Wolfe. "Through targeted investments, better storm tracking, and new ways to get information to the public, we're ensuring our residents are safe as we face this new reality and the impacts of climate change."
Key progress made in November includes relief sewer installation in Queens, which adds sewer capacity to existing sewer systems.
Department of Environmental Protection has also begun a project to install 1,365 linear feet of storm sewer and 1,180 linear feet of water main in Jamaica at Hendrickson Place, 166th St., and 108th Ave. This relief sewer alongside the existing under-capacity storm sewer will alleviate flooding conditions and protect New Yorkers.
The City has also continued to help New Yorkers impacted by Hurricane Ida and repair Ida-affected homes.
This support includes working with each homeowner to navigate the FEMA financial assistance applications, and connecting homeowners to a dedicated list of New York City plumbers and electricians who are prioritizing Ida-affected repairs.
In some cases, when FEMA financial assistance has not covered the full cost of damages, the City is working on reimbursing homeowners for necessary repairs.
Key progress in November also includes:
$39 million of expense funding allocated as part of the November Financial plan to implement commitments in the New Normal report such as an expanded sensor network, a database of basement apartments, green infrastructure maintenance, and wetlands management staffing, which builds on $2.4 billion in funding that was included in the FY22 Capital Commitment Plan.
2 Community Driveways done, with 38 more planned in the next six months
10 new flood warning signs installed
City agencies, led by the Department of Transportation, distributed more than 7,200 sandbags in 5 days
The $1.2 trillion Infrastructure Investment and Jobs Act (IIAJ) also allocates unprecedented federal funding to resiliency work nationwide, and the Administration expects these funds will advance numerous local adaptation needs.
Related: Harlem's Dr. Paul Falkowski Talks The Harlem Mega Flood
While the Administration continues to determine the level of funding available to New York City, we expect this funding to be available for projects including:
Neighborhood cloudburst projects
Tree planting
Coastal protection
Wetlands acquisition and restoration
Neighborhood planning
Climate science
Transportation and transit projects
Household weatherization improvements
Lead water distribution service line replacement
"By prioritizing sustainability and resiliency efforts across every City agency, borough and neighborhood, New York City has been able to protect our city from the threat of extreme weather and the climate change crisis," said Jainey Bavishi, Director of the Mayor's Office of Climate Resiliency. "New York City is a global leader when it comes to planning for a future that involves living with the direct impacts of global warming. We've invested in our infrastructure, ramped up emergency communications plans, and launched new resiliency projects. We're ready for what the future holds."
"Continuing to transform the city so it can withstand extreme weather requires a sustained commitment across all levels of government and following the steps laid out in this blueprint has put us in a more resilient position," said NYC Department of Environmental Protection Commissioner Vincent Sapienza. "Upgrading our sewer infrastructure where feasible and continuing to diversify our drainage toolbox, most recently with plans for large green medians, will help to prevent flooding and property damage while also improving the environment."
"Our agency is steadfast in its commitment to making New York City a prepared and resilient city for all," said NYC Emergency Management Acting Commissioner Andrew D'Amora. "We have updated the City's flash flood emergency plan to align with other City planning efforts and continue to share messaging to warn New Yorkers of potential storm conditions. We are proud of the progress we have made with our partners to combat the dangers of extreme weather through these new programs and initiatives, and will continue to coordinate these efforts to ensure every community across the five boroughs is ready for any emergency that comes our way."
---