---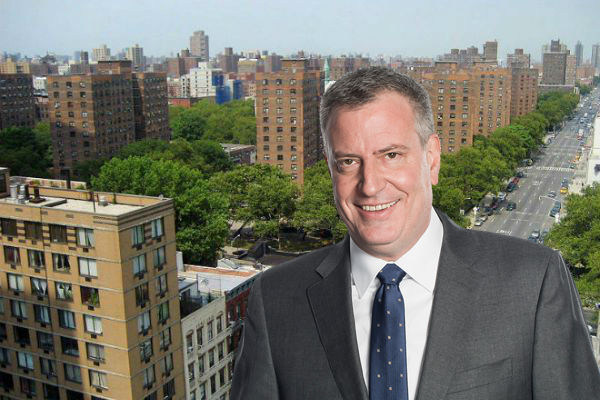 Mayor Bill de Blasio announced that New York City public schools will stay closed for the rest of the school year on Saturday, despite claims from Gov. Andrew Cuomo that the legal authority to make that decision rests with him.
The mayor said Saturday morning that New York City public schools, which first closed March 15 and were already suspended until after spring vacation, will continue remote learning instead of reopening before the end of the school year.
But his announcement was contradicted just hours later by Cuomo, who said that any decision on schools must be coordinated with other parts of the state.
"That's the mayor's opinion," Cuomo said. "There's been no decision on schools."
Cuomo added that he, not the mayor, has the "legal authority" to make the decision on schools. Any decision to reopen or stayed closed will be coordinated with the other metropolitan areas, the rest of the state and likely New Jersey and Connecticut, the governor said.
The mayor's press secretary Freddi Goldstein was quick to shut down Cuomo's reaction, writing on Twitter that "schools will remain closed" despite the governor's claims.
"The Governor's reaction to us keeping schools closed is reminiscent of how he reacted when the Mayor called for a shelter in place," Goldstein said, referring to a similar squabble between the governor and mayor over the state's stay-at-home order. "We were right then and we're right now."
De Blasio contended that keeping schools closed would continue to slow the spread of the coronavirus and prevent a possible resurgence of COVID-19, which had infected 94,409 New York City residents as of Friday evening.
He added that even if the city reopened schools, it would have only been for a few weeks toward the end of the school year given the preparation it would take before kids could come back into the classroom.
"If we just brought kids back for a few weeks it wouldn't add too much too their lives academically," de Blasio said. "The risk did not outweigh the reward."
The decision comes after school officials cancelled spring vacation and two days of observance for religious holidays. The state has waived the 180-day requirement for public schools.
De Blasio laid out a five-point plan that the city will follow before it reopens schools in September, including new features for the parent help line, more creative at-home programs, more mental health resources and plans for high school seniors to meet all graduation requirements.
---