---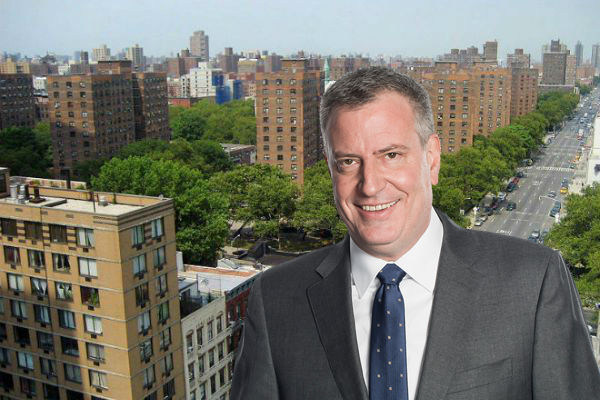 The de Blasio Administration today announced it submitted formal comments to the federal government in opposition to a proposed rule that would evict thousands of New Yorkers from federally-assisted housing based on immigration status.
The proposed rule change would impact housing agencies across the country by eliminating their ability to serve families with mixed immigration status, where at least one person in the household is eligible for U.S. Department of Housing and Urban Development (HUD) programs and another is not.
The rule would deny eligible U.S. citizens and eligible non-citizens from their right to access affordable and public housing resources, including Section 8 vouchers. This rule change would have immediate effects for approximately 11,400 New Yorkers, including nearly 5,000 children.
"The Trump Administration wants to make kids homeless and call it immigration policy," said Mayor de Blasio. "This proposed rule would hurt some of the most vulnerable members of our community, and we'll fight it every step of the way."
"New York has always been a City of immigrants, and we will fight to keep it that way," said Deputy Mayor for Housing and Economic Development Vicki Been. "Immigrants contribute to the cultural and economic fabric of our City. Denying more than 11,000 New Yorkers access to affordable and public housing is unacceptable, and we will work across City government to keep these families in their homes."
"This proposed rule change isn't about fairness or reining in scarce public resources. It's about weaponizing immigration status and pushing 25,000 mixed-status families across the country out of their homes," said Louise Carroll, Commissioner of the Department of Housing Preservation and Development. "I applaud the Mayor for leading the charge to stand up for New Yorkers and hardworking families all across the country that will be at risk if this proposal goes through."
"This proposed rule callously threatens to rip apart low-income immigrant families and deny housing assistance to both immigrant and U.S. citizen children," said Commissioner of the Mayor's Office of Immigrant Affairs Bitta Mostofi. "We will continue to stand up for all of our families in public housing."
In a memo submitted to HUD July 2, the City informed HUD that the policy would force thousands of households to choose between breaking up their families or losing their homes. It also noted that the proposed rule would exacerbate the affordable housing shortage in New York City and across the country. The memo was filed on behalf of a number of City agencies, including the New York City Housing Authority, the Department of Housing Preservation and Development, the Mayor's Office of Immigrant Affairs, NYC Health + Hospitals, the Department of Health and Mental Hygiene, and the NYC Department of Social Services, among others.
New York City is home to NYCHA, the largest public housing authority in the country, as well as the Department of Housing Preservation and Development, the nation's largest municipal housing agency charged with implementing the Mayor's Housing New York plan to create 300,000 affordable homes by 2026. This rule would severely impact the housing programs administered by the City, and potentially strip 2,800 affected households of critical public assistance through HPD and NYCHA programs.
Under current HUD guidelines, families made up of one or more individuals with eligible immigration status and one or more individuals without are known as "mixed-status" families. Rental subsidies offered to mixed-status households are prorated to cover only the eligible members of the household.
The comment period for the rule change is open to the public through 11:59 PM ET. Comments can be submitted here.
---