---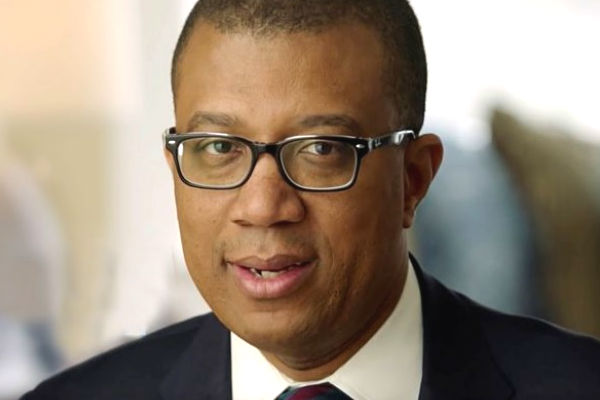 Mayor Bill de Blasio today announced that James Johnson will be the new Corporation Counsel of New York City, starting Monday, November 4, 2019. In his new role, Johnson will head the New York City Law Department, overseeing a staff of nearly 1,000 lawyers and approximately 700 support professionals who represent the City government in legal matters and affirmatively litigate to protect the rights of every New Yorker, including standing up to the Trump Administration and fighting for criminal justice reforms.
"New York City's Law Department doesn't just represent the City, it fights for the values of fairness, justice and tolerance that New Yorkers hold, and it needs leaders who have spent their lives on the front lines of that fight," said Mayor Bill de Blasio. "Throughout his exemplary career, James Johnson has shown he knows the power of our laws to hold the corrupt to account, protect the defenseless, and strengthen the voices of those who have been, for far too long, ignored. After a national search, I know he's the right person for the job to lead the Law Department into an even brighter future. I'm glad he'll be building on the work of Georgia Pestana, whose leadership has driven the Department from success to success for New Yorkers over the past several months."
"New York City has always led the way for our nation, not just serving as a beacon of hope and opportunity for all, but enshrining those ideals in law. Those are the same core values I've fought to uphold throughout my career," said incoming Corporation Counsel James Johnson. "It's an honor to be the lawyer for the 8.6 million people of New York and the government that serves them, and I'm excited to work with Mayor de Blasio to continue advancing our shared values over the coming years."
"I've known Jim for over 20 years and have always been impressed with his legal skills, his tenacity, and his compassion," said Eric Holder, former U.S. Attorney General. "He is a superb lawyer and committed public servant. He will serve the people of my home city well."
"Jim Johnson's commitment to justice and equality has been the guiding principle of his career," said Loretta Lynch, former U.S. Attorney General. "The rights of all New Yorkers will be safe in his hands."
"New York City's gain is New Jersey's loss," said New Jersey Governor Phil Murphy. "Jim Johnson ably served our administration as Special Counsel in Atlantic City, working to put the city back on a path to solvency and long-term growth. Moreover, Jim stands for fairness and equal justice under the law. He knows how government works, and he knows the need for strong, positive, and accountable leadership. I congratulate Jim as he takes on this new challenge, and I congratulate Mayor de Blasio for recognizing the great talent that exists on this side of the Hudson."
"Jim is a great choice for a great job of Corporation Counsel," said Frederick A. O. "Fritz" Schwarz, Jr., Chief Counsel of the Brennan Center and New York City Corporation Counsel from 1982-1986. "I've known him to be an excellent lawyer both in private practice and public service, and I've seen him advocate for the rights of those in need at the Brennan Center. I have no doubt he'll bring that same philosophy to work on New York City's behalf."
"Jim is an exceptional attorney with a lifelong commitment to social justice," said Zachary W. Carter, former New York City Corporation Counsel. "I have known him for many years as an effective manager of federal law enforcement agencies and as a leader of organizations focused on justice and equity. I am certain that with the support of the extraordinary leadership team at the Law Department, he will be an outstanding Corporation Counsel."
"Jim Johnson has been a force for change and justice during his legal career, and a national leader on issues of justice and democracy," said Michael Waldman, President of the Brennan Center for Justice at NYU School of Law. "He has been a leader of the Brennan Center for Justice at NYU Law since 2001, when he brought a critical voting rights case as a pro bono lawyer, and served as our longtime board chair. He has focused on law enforcement and reform, especially on finding the right balance between public safety and community concerns. Most recently, he has been a moving force behind Law Enforcement Leaders to Reduce Crime and Incarceration, a group of senior police and prosecutors who support bipartisan reform nationwide. As New Yorkers, we are thrilled that Jim will be able to bring this leadership and perspective as the city's top lawyer."
"Jim Johnson is a brilliant lawyer with a strong social conscience and unparalleled commitment to public service," said Marc Morial, President of the National Urban League and former Mayor of New Orleans. "Mayor de Blasio could not have made a better choice, and the public interest of the people of the City of New York will be served by an experienced, seasoned and effective lawyer. My work with Jim goes back to the days when her served in the Clinton Administration and I was Mayor of New Orleans. Jim's responsiveness and understanding of the human impact of public policy decisions made him a standout leader and a go-to person for local elected officials. I am confident that Jim will serve the Mayor and the people of NYC with distinction and passion."
"Jim's leadership of the New Jersey Committee on Police Standards transformed the state's approach to law enforcement and civil rights," said Anne Milgram, former New Jersey Attorney General and Professor of Practice and Distinguished Scholar in Residence at New York University School of Law. "His unique experience as a prosecutor, law enforcement executive, and advocate was critical to getting laws passed that prohibit racial profiling."
James Johnson, 58, brings a career of public service and public legal advocacy from New York and across the country to the Law Department. After serving as an Assistant U.S. Attorney for the Southern District of New York, Johnson held several roles in the U.S. Department of the Treasury, including Under Secretary of the Treasury for Enforcement under President Clinton.
After leaving government, Johnson became Chairman of the Board for the Brennan Center for Justice from 2004 to 2011 and remains a Senior Fellow there, where he studies national best practices on criminal justice reforms. Johnson was also a founding member of Law Enforcement Leaders to Reduce Crime & Incarceration and led New Jersey's Advisory Committee on Police Standards. In 2017, he ran to be the Democratic nominee for Governor of New Jersey.
Johnson and his wife, Nancy Northrup, have four children. He is also an Elder at First Presbyterian Church in Brooklyn.
The New York City Law Department is the legal representative for the City, advancing justice and promoting the City's interests and values. The Department defends the City and its employees in litigation, initiates lawsuits that promote the City's values, and ensures that its policies are based on sound legal principles.
Johnson succeeds Zachary Carter, who retired in August after serving as Corporation Council for nearly six years, and Acting Corporation Council Georgia Pestana. Under their leadership, the Law Department has become one of the nation's foremost advocates for fairness and justice, including coming to a settlement with the Central Park Five, curtailing the use of stop and frisk, and addressing the underrepresentation of racial minorities in the FDNY.
Since 2017, the Law Department has also repeatedly stood up to the Trump Administration in defense of New York City. Earlier this month, the Department helped win an injunction against the Trump Administration's discriminatory and unamerican Public Charge immigration rule. The Law Department has also brought lawsuits or filed Amicus Briefs in support of cases defending DACA youth, opposing the Trump Administration's attacks on women's health and the Affordable Care Act, and protecting Obama-era greenhouse gas emission rules.
Photo credit: www.law.com
---