---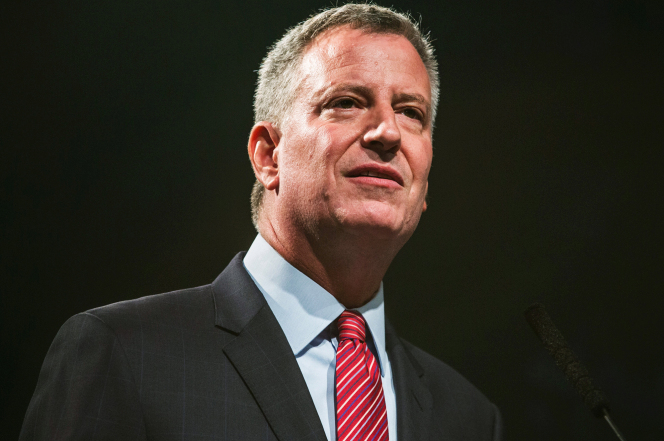 This afternoon, Mayor Bill de Blasio and Deputy Mayor for Strategic Policy Initiatives Richard Buery met with eight of the City's designated banks from Harlem to Hollis at City Hall.
The banks included Bank of America, Flushing Bank, HAB Bank, JP Morgan Chase Bank, MUFG union Bank, Popular Community Bank, TD Bank, Bank of NY Mellon and Wells Fargo.The 2-hour meeting focused on ways in which these banks can further their partnerships with the City to create accessible capital for the city's minority and women-owned businesses (M/WBEs). The Mayor highlighted the fact that, historically, M/WBEs lack equitable access to capital due to institutional and structural impediments that have hampered their ability to compete with non-M/WBEs for City contracts. He mentioned how the City is currently addressing the issue with its recently launched Contract Financing Loan Fund that M/WBEs and small contractors can apply to and receive loans of up to $500,000 at a low 3% interest as well as the Emerging Developer Loan Fund that provides $500,000 to $2.5 million for pre-development acquisition and NYC-based real estate projects. The meeting was an opportunity for these banks to continue breaking down barriers to capital by creating new loan programs, direct lending opportunities or contributing to existing City loan programs. Additionally, the Mayor encouraged the banks to participate in a task force solely dedicated to identifying and creating additional sources of easily accessible capital for M/WBEs. The banks were receptive to furthering their partnerships and have agreed to continue meeting to advance opportunities for the city's M/WBEs.
The Mayor ended the meeting by noting that the city's marketplace was one tool to create a more inclusive city and continue lifting people out of poverty, highlighting that by the end of this year, 281,000 New Yorkers will be lifted out of poverty or near-poverty.
Related Articles
---