---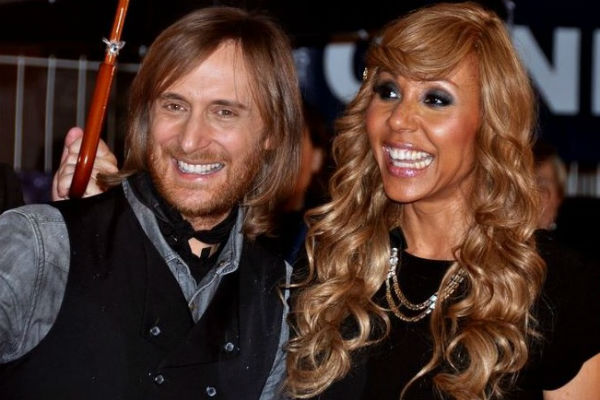 Mayor Bill de Blasio and First Lady Chirlane McCray will partner with DJ David Guetta on Saturday, May 30, 2020, to raise money for organizations from Harlem to Hollis.
Guetta will be raising money for the Mayor's Fund to Advance New York City's COVID-19 Emergency Relief Fund and other charities with a United At Home NYC live stream performance.
"We are facing some of the most challenging times in our City's history, but the support we have felt from across the world has helped us get through," said Mayor Bill de Blasio. "I am grateful to David Guetta for this collaboration and dedication to raising funds to keep New Yorkers healthy and safe. We may not be able to come together physically, but New York remains united through art and music."
"Our city's healthcare workers are first responders in the fight against coronavirus. As New Yorkers have stepped back and stayed home, our doctors, nurses and hospital staff have stepped forward to work around the clock to save lives," said First Lady Chirlane McCray. "I thank David Guetta for his partnership to help the city continue to raise funds for PPE and other critical supplies to protect our healthcare heroes during this public health crisis."
"I'm excited to announce I will host another live stream to raise money for charity and help battle the virus," said Grammy-Award Winning DJ and Producer David Guetta. "New York is one of my favorite cities and it's an honor to be able to do something to help the city during this difficult time. We're planning something special that can be enjoyed from homes around the world. As a DJ, the crowd is the most important part of any show and even though we can't be together in a club or at a festival, we can use this time to come together in new ways and help those who need it most."
Building off of Guetta's United At Home performance in Miami last month, which raised more than $750,000 for COVID-19 relief charities and drew more than 25 million viewers, Guetta will go live from New York City. Guetta's performance will begin after the daily 7 PM clap for frontline and healthcare workers, and can be viewed live on social media through the DJ's Facebook, Instagram, YouTube, Twitter, and Twitch  channels. The stream will feature guest appearances from New York City first responders along with other special surprise guests. New Yorkers are encouraged watch this performance safely from home.
"While at home, so many of us miss experiencing the pulse and vibrance of this great city. New York City's culture and nightlife are a part of what make it such a unique place to live," said Toya Williford, Executive Director of the Mayor's Fund to Advance New York City. "What better way to celebrate that legacy than with an exciting performance you can experience from the comfort of your home? We're thrilled to partner with David Guetta to use this one-of-a-kind show to unite New Yorkers in support of our most vulnerable community members."
"We thank David Guetta for bringing his music, energy and creative genius to New York City," said Rob Speyer, Chairman of the Mayor's Fund Advisory Board and President and Chief Executive Officer of Tishman Speyer. "This event will support the Mayor's Fund work to create brighter futures for all New Yorkers, while once again demonstrating our City's indomitable spirit to the world."
Viewers will have the opportunity to donate to the Mayor's Fund to Advance New York City during the performance to help support New Yorkers experiencing the unprecedented impacts of the COVID-19 pandemic. Chaired by First Lady Chirlane McCray, the Mayor's Fund is New York City's official fundraising arm for COVID-19 relief and has raised nearly $40 million to assist vulnerable populations including frontline healthcare workers and essential staff, immigrant communities, and survivors of domestic and gender-based violence, among others. Guetta's performance will also benefit other COVID-19 relief charities. For more information, please visit davidguetta.com.
United At Home NYC was conceived and co-produced by the Charity Guys, and all production costs related to the performance will be generously funded by Major League Soccer, Heineken, and Guetta himself. The City plans to stage additional livestream performances in the future for New Yorkers to enjoy at home.
David Guetta is a multiple-Grammy award-winning DJ and producer. He has sold more than 50 million records and amassed more than 10 billion streams. He has received numerous Platinum and Gold certifications and been nominated for six Grammy Awards, winning two. He has worked with artists, including Madonna, Rihanna, Lady Gaga, Snoop Dogg, Martin Garrix, Usher, John Legend, Nicki Minaj, Sean Paul, Kelly Rowland, Showtek, Avicii, Ne-Yo, and Akon, for starters. His most recent studio album '7', included tracks like 2U with Justin Bieber, Flames with Sia, Don't Leave Me Alone with Anne-Marie, Goodbye with Jason Derulo, Nicki Minaj and Willy William.
About the Mayor's Fund to Advance New York City works in partnership with the business and philanthropic communities to advance initiatives that improve the lives of residents in all five boroughs. It seeks to seed promising, evidence-based models; evaluate the efficacy of new public programs and policies; bring innovative solutions to scale; and respond to the emerging needs of the city by building public-private partnerships. First Lady of New York City Chirlane McCray is chair of the Mayor's Fund Board of Directors. In addition, the Mayor's Fund has an Advisory Board of prominent civic and business leaders to advise and assist the Board of Directors.
Photo credit: David Guetta and ex-wife Cindy Wikipedia.
---