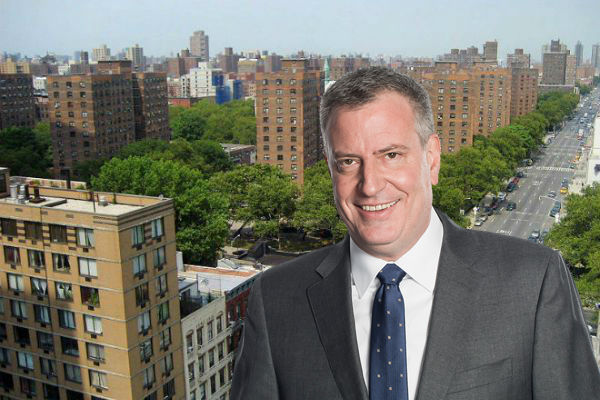 "As we work to make this city more equitable, we are building and preserving affordable housing at a record pace. Alongside the East New York and Downtown Far Rockaway plans, the East Harlem plan and Bedford Armory Recreation Project mean thousands of affordable homes for neighborhood families. They mean jobs for local residents, community spaces for learning, growing and gathering, and investments in parks, schools, and roads. As we plan for the future, we protect the core values of our city and our neighborhoods – and most importantly the very residents who built these communities. We are making progress, and today we applaud Speaker Melissa Mark-Viverito, Council Members Bill Perkins and Laurie Cumbo and the dedication of the East Harlem and Crown Heights communities for working with us to guarantee a fairer future for New York," said Mayor Bill de Blasio.
"This is big. We are making investments in communities that need more affordable housing for working families and seniors, better recreation space for kids and a clearer path to good jobs. These are important links in our growing housing plan that will shape these neighborhoods for decades to come. The City agencies, Council Members and communities that brought these plans together should be proud of the outcomes," Deputy Mayor Alicia Glen said.
In addition to significant City investments to build and preserve nearly 4,000 affordable homes for the community, the East Harlem plan brings $178.2 million in City investments:
Capital improvements in NYCHA developments within East Harlem: $50 million.
Expand the Harlem River Greenway Link to connect 125th and 132nd streets: $83 million.
Improvements to the East River Esplanade: $15 million.
Build a comfort station in Harlem River Park: $4.7 million.
Create a small business Workforce 1 satellite center to increase access to employment opportunities for local residents: $500,000.
Renovate La Marqueta: $25 million.
Redevelopment of the 138,000-square-foot Bedford Union Armory will create:
250 homes for families earning less than $50,000 year, including for formerly homeless New Yorkers.

State-of-the art recreation center affordable to community residents.

Low-cost space for local nonprofits and a new medical facility for uninsured New Yorkers.

More than 750 construction jobs and 200 permanent jobs at the Armory.
In partnership with Council Member Cumbo, the project was greatly improved:
The City will maintain ownership of the entirety of the Bedford Union Armory property.

The City will prohibit the sale of market-rate residential condominiums.

The City will study the feasibility of redeveloping 516 Bergen Street, a City-owned parking lot, into more than 30 affordable homes for seniors.
Find out more information about NYCHA developments within East Harlem here.
No related posts found...