---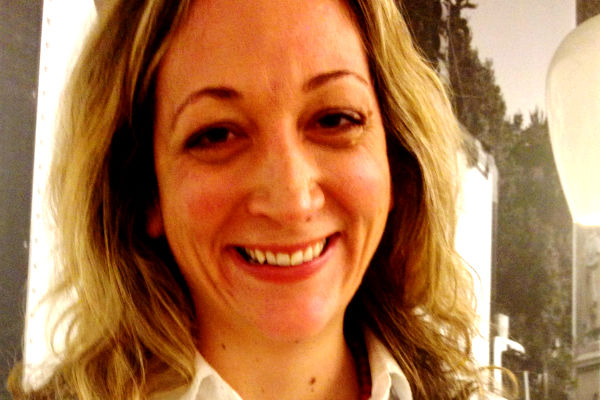 Mayor de Blasio today announced the appointment of Kate MacKenzie as the Director of the Mayor's Office of Food Policy. As Director, MacKenzie will energize the City's efforts to increase food security, increase ways to access healthy food, and expand the dynamic work of connecting food policy to environmental sustainability.
"Food equity is central to ensuring New York City is the fairest big city in America," said Mayor de Blasio. "New Yorkers are lucky to have Kate working on their behalf to advance bold ideas that will transform access to healthy and sustainable food across the five boroughs."
"I am honored to take on this critical role to advance the food policy legacy of New York City as a beacon of progressive food policy for all New Yorkers and communities beyond," said Director of the Mayor's Office of Food Policy Kate MacKenzie. "I will work daily to ensure diversity, equity, and inclusion are central to all aspects of the work and am enthusiastic to build a strong partnership table with innovative City leaders, advocates and communities to ensure that all our City resources are brought together to affect the greatest change. We have a great deal to accomplish and I look forward to demonstrating the powerful changes we will make for our communities, our climate, and our economy."
Kate MacKenzie is a leader in the food policy sector, with over two decades of experience fighting for food security and broader anti-poverty solutions in New York City and nationally. She comes to the Mayor's Office from City Harvest, New York City's largest food rescue organization feeding New Yorkers who are food-insecure, where she led the organization's strategy to define the food security program and policy agenda. MacKenzie also oversaw the creation of a New York City-based alliance of more than 80 organizations to influence the Child Nutrition Reauthorization and led a national working group of public health professionals committed to influencing Farm Bill policies with evidence-based public health priorities, including those in New York.
MacKenzie will lead the de Blasio Administration's commitment to Good Food Purchasing, focused on increasing access to healthy sustainable foods for over 238 million meals and snacks served daily by City agencies, from public schools to senior centers. As the Director, MacKenzie will also deepen important partnerships with advocates, community leaders, and cross-sector partners to leverage food policy to achieve food equity and health for all New Yorkers. MacKenzie will begin her tenure by attending the Milan Urban Food Policy Pact as the Mayor's representative where she will present on New York City's important initiatives to develop a responsible circular food economy.
MacKenzie was raised in Pennsylvania and received degrees from Cornell University and Columbia University Teachers College. She lives in Brooklyn.
"Helping families in need put food on the table is an essential part of fighting poverty—and as the administrators of SNAP, EFAP, and other programs that enable New Yorkers to make ends meet, we are committed to providing that vital lifeline every day," said HRA Administrator Grace Bonilla. "At a time when the Trump Administration is threatening to take food away from our city's most vulnerable, including immigrants and seniors, it is more important than ever that we reaffirm this commitment and redouble our efforts. We look forward to working closely with the Mayor's Office of Food Policy and its new director to develop and implement the most effective and innovative strategies to ensure that New Yorkers facing food insecurity are getting the assistance they are entitled to with all the dignity they deserve."
"Every day, we make free breakfast and lunch available to 1.1 million students, and The Mayor's Office of Food Policy has been a strong partner in ensuring students and families across the City have access to nutritious, healthy meals," said Chris Tricarico, Senior Executive Director of the Office of Food and Nutrition Services, NYC Department of Education. "We are excited to work with Kate MacKenzie and continue collaborating throughout the year."
"Kate MacKenzie has collaborated closely and effectively with our organization over the past 15 years when she worked first for Food Change and then for City Harvest," said Joel Berg, CEO of Hunger Free America. "Given that she is both a big thinker and a skilled implementer, she is a stellar choice for this position. We look forward to working with her collaboratively in her vital new post to reduce hunger and improve nutrition in New York City."
"Over the years, our paths have crossed as we both addressed the issues surrounding hunger and poverty in NYC. It is about time the city select someone who has been on the frontlines advocating for food as a basic human right; Kate has been there," said community leader, food advocate, and Rise & Root Farm founder, Karen Washington. "She knows the politics behind a food system that is complex and not one-dimensional in its problems or solutions. She will support and advocate for the most vulnerable population in our City. I congratulate Kate on her new position, with a word of advice; be fierce, unapologetic and true to who you are as you take on this daunting task as the new Mayor's Office Food Policy Director. A change is a coming and it's all good!"
"I've worked closely with Kate on several projects during her time at City Harvest, one of the key partners in the Laurie M. Tisch Illumination Fund's Healthy Food & Community Change initiative, and I have been impressed by her insights, strategic thinking, and collaborative spirit", said Rick Luftglass, Executive Director of the Laurie M. Tisch Illumination Fund. "She has had a tremendous impact on increasing equitable access to healthy food for all New Yorkers, and a deep commitment to collaboration with community stakeholders throughout the City."
"New York City has been leader in improving access to healthy food, and reducing waste that clogs our landfills and fuels climate change," said Mark Izeman, New York Regional Director at the Natural Resources Defense Council (NRDC). "We look forward to working with Director MacKenzie to continue to shape local food policies that prioritize health, equity and a more sustainable future for of all New Yorkers."
"We congratulate Kate MacKenzie on her appointment as the Director of Food Policy for the City of New York. Kate is a proven leader in the anti-hunger community in New York City and the city will be well served by her deep understanding of the programs that serve New Yorkers," said Rachel Sabella, Director, No Kid Hungry New York. "No Kid Hungry New York looks forward to continuing our strong relationship and partnership with the Office of Food Policy as Kate takes on this role."
The Mayor's Office of Food Policy was created through Executive Order in 2008 and has worked since inception to elevate and advance the City's food policy agenda; increasing food security, promoting access to and consumption of healthy foods, and supporting economic opportunity and environmental sustainability in the food system. The Office places a critical facilitation role between City agencies and partners. Through this work, the Office has been a central partner in developing the NYC Food Standards, ensuring Universal Schools Breakfast and Lunch, and leading the annual Food Metrics Report. New York City's advanced and innovative food policy work has become recognized nationally and internationally, including the Department of Education's Meatless Mondays and the elimination of processed meats. The City has advanced progressive food policy reform, expanding the number of farmers markets throughout the City, reducing allowable levels of sodium in meals provided by all City agencies, and expanding Universal Breakfast and Lunch for all New York City schoolchildren. The City also became named as the North America Flagship City for the Ellen MacArthur Circular Economies of Food Initiative in June 2019.
Photo credit: via nycfoodpolicy.
---