---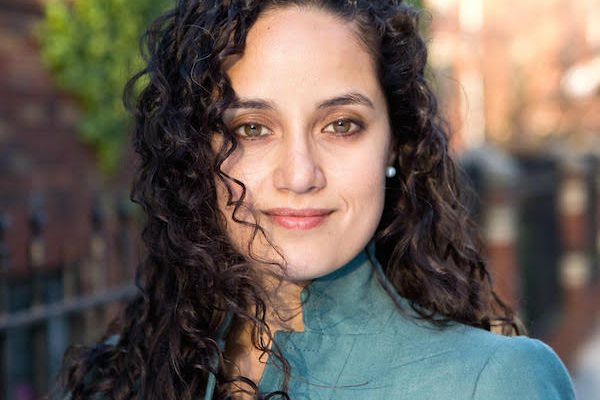 Mayor Bill de Blasio announced today Anusha Venkataraman as the new NYC Chief Service Officer. Venkataraman will assume the role effective October 9th.
"Anusha is a dynamic leader with the skills and grassroots experience necessary to further the great work of NYC Service citywide," said Mayor de Blasio. "With her at the helm, we'll be able to inspire more New Yorkers than ever before to get involved and help build a fairer city for all."
Venkataraman brings extensive programmatic experience to NYC Service. She is currently a Senior Advisor in the NYC Office of the Deputy Mayor for Housing and Economic Development, and prior to her role at City Hall she worked at the NYC Department of Housing Preservation & Development as Senior Director of Neighborhood Planning & Preservation, and as Director of the Green Light District with the community organization El Puente in Brooklyn.
Venkataraman is a graduate of Pratt Institute with a master's in City and Regional Planning and has a bachelor's from Brown University in International Relations.
"I am thrilled for the opportunity to lead NYC Service," said incoming NYC Chief Service Officer Anusha Venkataraman. "I began my career as an Americorps *VISTA member, awakening a devotion to civic engagement and a deep respect for the nonprofit organizations and volunteers that are the backbone of our communities. I am excited to continue the strong work of NYC Service, and find new ways to advance equity and leverage the incredible human capital of New York City to address our greatest challenges."
"I am grateful to Mayor de Blasio for the opportunity to have served as Chief Service Officer," said Patricia Eng. "It has been an honor to serve the City that I have called home my entire life, contributing to the City's efforts to inspire and activate lifelong civic engagement as a core component of thriving, interconnected communities. I am proud of NYC Service's work to honor and celebrate the full diversity of what volunteerism and service look like in each of New York City's communities."
Patricia Eng will step down from her role as NYC Chief Service Officer on August 29th to become the President and CEO of Asian Americans/Pacific Islanders in Philanthropy (AAPIP). Starting August 29th, NYC Service Chief of Staff, Dabash Negash, will serve as Interim Chief Service Officer prior to Anusha Venkataraman starting this new role.
"I am very pleased that Mayor de Blasio has appointed Anusha Venkataraman to lead NYC Service," said Congress Member Nydia Velázquez. "Anusha is exactly the type of grassroots leader we need in leadership in government and I am excited to support her efforts to deepen civic engagement and volunteerism across New York City."
"Anusha Venkataraman is an inspired choice to lead NYC Service," said Council Member Antonio Reynoso. "I have worked closely with Anusha for years and have been impressed by her exceptional integrity, unwavering dedication to social justice, and commitment to empowering marginalized communities. I look forward to partnering with her as NYC Chief Service Officer."
"Anusha Venkataraman is a superb choice to be the NYC Chief Service Officer," said Frances Lucerna, co-founder and executive director of El Puente. "During her years leading El Puente's Green Light District, a strategic plan to sustain, grow, green and celebrate Williamsburg's Southside community, she demonstrated herself to be an expert organizer committed to empowering New Yorkers on issues relating to the arts, environmental justice, housing, and open space."
"Anusha Venkatamaran is an outstanding appointment. I have known Anusha as a student, colleague, and friend for over a decade. She brings a combination of creativity and commitment, coupled with a unique understanding of the social, economic, cultural and environmental issues facing the city and its neighborhoods. Her ability to navigate community, city government and the private sector, I believe makes her an innovative and refreshing choice for this important position. Kudos to the Mayor on this excellent appointment," said Ronald Shiffman, Professor Emeritus, Pratt Graduate Center for Planning and the Environment.
NYC Service, a division of the Mayor's Office, builds partnerships to deepen and expand civic engagement through volunteerism and service programs, creating sustainable change for our city's greatest needs. Its vision is to unite New Yorkers in service to advance lifelong civic engagement for a more equitable and inclusive city. To learn more about NYC Service and connect to volunteer and national service opportunities across the five boroughs, visit nyc.gov/service.
Photo credit: Via source.
---