---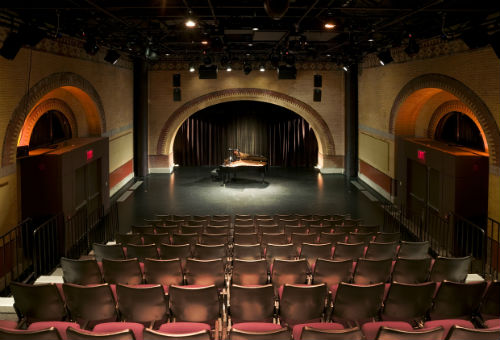 Mayor de Blasio today announced a new pilot program that will help ensure new City infrastructure and public facilities are prepared for the worsening impacts of climate change.
Including intense rainfall, coastal storm surge, chronic high tide flooding, and extreme heat.
Under this program, 23 City capital agencies will begin designing and constructing dozens of new projects using the NYC Climate Resiliency Design Guidelines, which were developed by the Mayor's Office of Climate Resiliency (MOCR) using cutting-edge science and research. These Guidelines translate future-looking climate change projections into technical guidance that engineers and architects will use as they design roads, buildings, sewer systems, hospitals, public housing, and other pieces of critical public infrastructure. This ensures that projects constructed today will be prepared for worsening extreme weather decades into the future and can continue to provide critical services to New Yorkers.
"Climate change is happening now and we have the guide we need to ensure our public infrastructure is protected in New York City," said Mayor Bill de Blasio. "Roads, hospitals, public housing, and buildings need to be designed with the impact of extreme weather in mind and the NYC Climate Resiliency Design Guidelines will make sure that happens."
"The NYC Climate Resiliency Design Guidelines pilot program is a massive step forward in our work to build a more resilient New York City," said Director of the Mayor's Office of Climate Resiliency, Jainey Bavishi.  "Following the five-year pilot, all City buildings and infrastructure projects across $90 billion in planned capital spending will be built to withstand future flooding and heat, ensuring that New Yorkers are safer, infrastructure lasts longer, and taxpayer dollars go further."
Forty pilots were selected through a rigorous process that considered climate exposure, equity, and project scope. Over 40 percent of projects being advanced under this program range will be constructed in environmental justice areas. They range in budget from $3 million up to $1 billion and include a wide diversity of facilities spread across all five boroughs. The cohort of projects will apply resilient design principles from the very beginning of their design.
In March of 2021, the de Blasio Administration worked with City Council to pass Local Law 41, which will transform how City Capital projects are designed and sited. This pilot program is the first step toward full implementation of Local Law 41, which involves the development of a new resiliency scoring system for public projects. By 2026, all City projects must meet a stringent set of requirements that will certify their preparedness for extreme weather threats.
"While the City works to mitigate the impacts of climate change, we must ensure the safety of our residents by adapting our infrastructure to make New York even more resilient," said Health Commissioner Dr. Dave A. Chokshi. "I thank the Mayor and the Mayor's Office of Climate Resiliency for their commitment to protecting New Yorkers and building a greener and safer future for all."
"Protecting public health in a city of 8.8 million residents means it is critical that our drinking water and wastewater systems operate without interruption, 24/7/365," said Department of Environmental Protection Commissioner Vincent Sapienza. "We thank MOCR and Director Bavishi for their leadership and support as we create a more resilient city."
"Climate change is no longer a question – it's a fact of life and an existential threat to our city," said DOT Commissioner Hank Gutman. "We're ensuring that the work we do today will be able to stand up to more extreme weather and changing climate conditions while still being able to serve our city."
"As the largest residential overseer in New York City, NYCHA plays an important role in the coordinated, interagency effort to address climate change," said NYCHA Chair & CEO Greg Russ. "The forward-thinking technical guidance and expertise provided through this pilot program will enable the Authority to prepare for worsening extreme weather events by further embedding resiliency-based design principles across our portfolio of capital projects."
Increasing the resiliency of infrastructure and other City-funded construction has numerous benefits. First, stronger and more resilient facilities are better prepared to withstand storms—which means that they can continue providing critical services during emergencies. In the event that facilities are compromised by flooding, resilient design features can help them come back online faster.
Additionally, implementing resiliency standards will save taxpayers money. For every dollar invested in resiliency, six dollars in future repair and recovery costs are saved. Making investments in preparedness now will pay dividends in the future.
The projects being advanced under this program include:
Horizon Adolescent Facility Expansion (ACS)
Canarsie Library Overhaul (BPL)
Kingsborough Community College Hot Water Heat Piping Distribution (CUNY)
Queens Courthouse Upgrades and Renovations (DCAS)
Queens County Farm Museum: New Education Center (DCLA)
Harlem Stage at The Gatehouse: HVAC Upgrade (DCLA)
Reconstruction of Paerdegat Pumping Station (DEP)
Owls Head Wastewater Resource Recovery Facility Main Sewage Pump Replacement (DEP)
Mahopac Wastewater Treatment Plant Upgrades (DEP)
Arcady Road Reconstruction (DEP)
Mid Staten Island Bluebelt (DEP/DOT)
Leonard Covello Senior Center Upgrades (DFTA)
Harlem Shelter Improvements (DHS)
New Manhattan Detention Facility (DOC)
Washington Heights Health Center Exterior Renovation (DOHMH)
Manhattan Greenway – Inwood (DOT)
Harper Street Administration Building (DOT)
Reconstruction of Shore Road Bridge (DOT)
Queens 1 Luyster Creek Garage Construction (DSNY)
Brooklyn Army Terminal Elevators (EDC)
Hunters Point South Ferry Landing Reconstruction (EDC)
Engine 91 Renovation (FDNY)

Fort Totten Utilities Improvements (FDNY)

Partially funded renovation of a pediatric hospital facility on Staten Island (H+H)
Brownsville Community Center (HRA)
Gowanus Green, new affordable housing (HPD)
New affordable housing development in The Bronx (HPD)
Renovated affordable housing project in Brooklyn (HPD)
Wagner Community Center (NYCHA)
Jefferson Playground Reconstruction (NYCHA)
23rd Street Warehouse Rebuild (NYPD)
Rodman's Neck Facilities Improvements (NYPD)
New Dorp HVAC Improvements (NYPL)
Dalton Recreation Center Reconstruction (Parks)
Haffen Park Improvements (Parks)
107th Street Pier and Bobby Wagner Walk Reconstruction (Parks)
Jackson Heights Library Expansion (QPL)
Sunset Park Sub-District School Construction in Brooklyn (SCA)
New School Construction in Queens (SCA)
New School Construction – site to be determined (SCA)
"Climate risks have created a tremendous sense of urgency in how we design, build, retrofit, and maintain our infrastructure," said Vice President of Programs, Waterfront Alliance Karen Imas. "Waterfront Alliance commends the City on actualizing the climate resiliency guidelines through 40 critical public infrastructure pilot projects. This is an important step for making communities safer and creating long-term savings from reductions in damages and increases inefficiency. These projects can also catalyze New York's leadership in the climate-smart design industry and drive job growth in the green economy."
"Every violent storm that hits our region is another reminder that we must build better, stronger, and for the future," said President and CEO of the New York Building Congress Carlo A. Scissura. "These new projects are a bold first step in making our buildings and infrastructure more resilient to the effects of climate change. This initiative is crucial because it guarantees that capital projects are all held to the same standards. The New York Building Congress applauds Mayor de Blasio and his team for continuing to build a stronger, smarter New York City."
"Scientists tell us that extreme weather events will become even worse and more frequent as a result of climate change," said Professor and Director of Sabin Center for Climate Change Law, Columbia Law School, Michael Gerrard. "This demands serious efforts by cities to require that buildings and infrastructure are designed to withstand these predicted events. New York City is again taking the lead in actually implementing – not just talking about- its pathbreaking Climate Resiliency Design Guidelines."
Photo credit: Harlem Stage.
---