---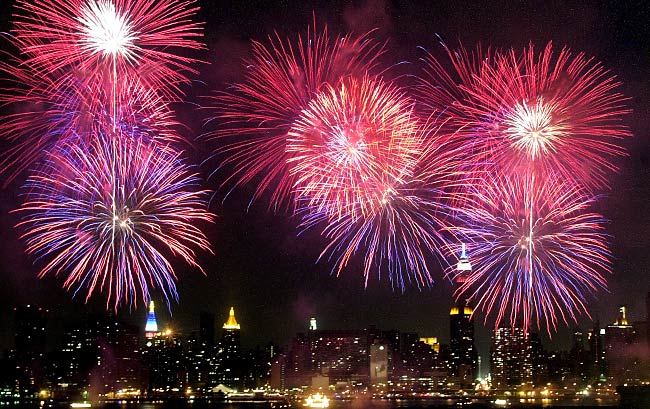 Today, Mayor de Blasio and Macy's announced a fireworks plan in celebration of the 4th of July that will reach every borough for the first time ever. From June 29th to July 1st and on July 4th, a series of fireworks displays will launch from various land and water-based locations across New York City.
"These past few months have been some of the most difficult in our city's history, and New Yorkers are looking for a break. This 4th of July Celebration with Macy's will give all New Yorkers a safe and exciting way to enjoy the holiday together, even when we are apart," said Mayor Bill de Blasio.
"New York City is our hometown. Macy's believes in giving back to the communities where we live and work, and this year, we are taking our Fireworks show on a trip across the city. In reimagining this year's show, the idea of bringing elements to many parts of our hometown resonated with our team and partners in the City of New York," said Susan Tercero, Executive Producer Macy's 4th of July Fireworks.
"These five-minute surprise displays will showcase Macy's signature pyrotechnic design and scale, while encouraging spectators to continue following safety and social distancing measures. The multiple location spectacle will culminate with a full-scale television presentation of Macy's 4th of July Fireworks, capturing the spirit of the city for all New Yorkers and the nation to enjoy, choreographed to a rousing score, and featuring the nation's best musical performances."
These smaller, unannounced displays will allow New Yorkers to celebrate all week long. Each show is brief and will be over before residents can gather at the source. With heights reaching up to 1,000 feet from some firing locations, staying close to home and following social distancing guidelines is the best way to enjoy the show.
New Yorkers and spectators across the country will have a front-row view to the displays by tuning to NBC's national broadcast of Macy's 4th of July Fireworks Spectacular (8-10p.m. ET/PT, 7-9 p.m. CT/MT, check local listings). The Nation's most popular Independence Day special will include performances from some of America's top musical acts and a presentation of the full Macy's Fireworks show captured throughout the week, including a live grand finale.
For more information on the 44th Annual Macy's 4th of July Fireworks, please visit macys.com/fireworks.
---