---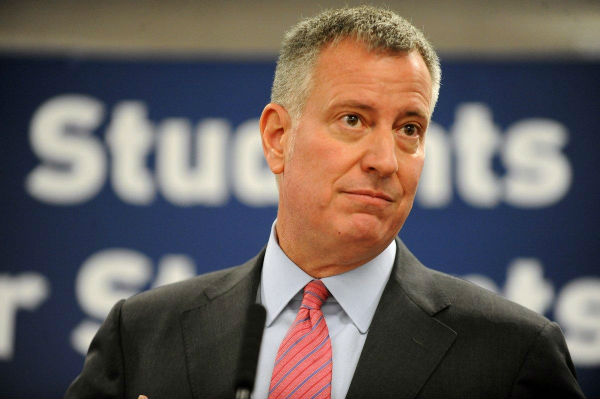 As part of the New York City Department of Education's (NYCDOE's) gold standard approach to health and safety.
Mayor de Blasio and Chancellor Meisha Porter today announced additional details regarding the health and safety measures in place for the 2021-22 school year.
Last year, the multi-layered measures implemented by the NYC DOE made schools some of the safest places to be during the COVID-19 pandemic. Universal mask usage, physical distancing, health screenings, testing, increased hygiene, and oversight by the Situation Room worked together to provide comprehensive protection for when one layer cannot be fully implemented.
Last year, a peer-reviewed medical study found that a student or staff member participating in in-person learning in New York City public schools was less likely to be at risk of COVID-19 infection compared with the general community. Of the 234,132 people tested across 1,594 different schools, only 986 (0.4 percent) tested positive, showing that COVID-19 prevalence in schools was similar to or less than in the community. Additionally, cases found in-school rarely led to further infections within the school community.
The Healthy and Safety protocols for the 2021-22 school year are based on guidance from the Centers for Disease Control (CDC), the New York State Education Department (NYSED), and guidance from public health experts at the New York City Department of Health and Mental Hygiene (DOHMH).
"Reopening our schools is vital to New York City's comeback. We set the gold standard in health and safety measures, and the guide we released today for parents and families details all the ways we are keeping our schools safe this fall," said Mayor Bill de Blasio.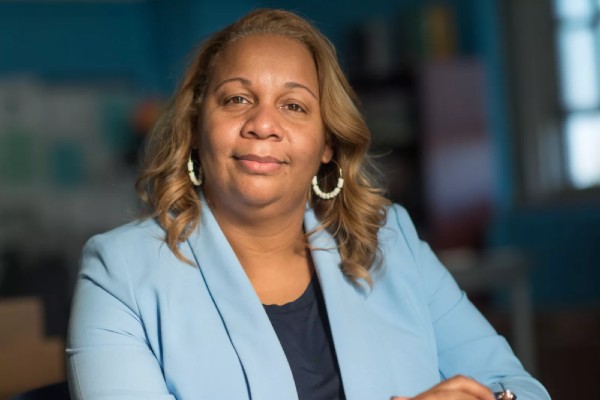 "We owe it to our young people to provide a safe homecoming to their classrooms and a restoration of everything that was taken from them during this pandemic," said Schools Chancellor Meisha Porter. "As a parent I know what the moment in time means, and I want to assure every person taking care of a young person that we are implementing the gold standard of health measures to keep our students and staff safe this year."
"Our health experts are working hand-in-hand with educators to safely return children to school," said Health Commissioner Dr. Dave A. Chokshi. "The layered approach has kept our schools remarkably safe and with the additional tool of vaccination we can continue to protect our kids."
"I support the Mayor in these efforts to protect our most precious resource, our children," said Assemblymember Michael Benedetto.
"As families across our city prepare for our children to go back to school, the fight against COVID-19 is at the forefront of our minds. While we know that our children desperately need access to educational opportunities, safety for them and their teachers is of paramount importance." said NYS Assemblymember Carmen De La Rosa. " I stand with Mayor De Blasio and Chancellor Porter in uplifting the gold standard multilayered plan to ensure our children are safe and it all starts with ensuring that all who can be vaccinated have access to a vaccine.
Effective, Safe Vaccinations for All Eligible Community Members
Vaccination is currently the leading public health prevention strategy to end the COVID-19 pandemic and has proven to significantly reduce the health effects of COVID-19 and reduce the transmissibility of the disease. Due to the incredible safety vaccination provides, all DOE staff and contractors in DOE buildings are required to have their first dose by September 27th and upload proof of vaccination to the DOE Vaccination portal. Every parent can be assured that the educators and school staff who work with their child every day will be vaccinated, providing yet another layer of protection and safety.
At this time, students 12 years of age and older are eligible to receive the Pfizer vaccine, and approximately 60 percent of young people ages 12 – 17 have already done so. All eligible young people are encouraged to get this life saving vaccine as soon as possible.
Health & Temperature Screenings
Daily health screenings are required for admittance to DOE buildings and must be completed at home prior to the school day. Additionally, as part of the screening, student temperatures must be taken at home. Any family that needs a thermometer can request one from their school.
If a student or staff member is feeling ill, they must stay home and get tested. Staying home and getting tested is an effective way of protecting the whole school community. Every school will have a nurse on staff who students can report to when they are feeling ill.
Universal Face Covering Usage
As announced in May, protective face coverings will be required for all people inside and outside of DOE buildings, including all students and staff, regardless of vaccination status. Face coverings are a simple, effective way to keep everyone in the school community safe. Masks can be removed during meals and for designated breaks throughout the day, during which physical distancing will be maximized. Students who are not medically able to tolerate masks will be provided with alternative accommodations and staff will receive additional protective equipment.
Physical Distancing in Schools
Following CDC and NYSED guidance, schools will provide three feet of physical distancing, where possible. Physical distancing is one part of a multi-layered strategy, and additional safety is provided by vaccinations, mask usage, improved ventilation, a focus on hygiene, testing, and surveillance by the Situation Room. Elementary schools will utilize cohorts of students wherever possible, or have teachers move between classes to minimize the movements of students.
During meal service, schools are highly encouraged to utilize outdoor spaces and additional space inside the school to provide three feet of physical distancing. The Office of Food & Nutrition Services is supporting principals in serving meals at multiple locations in school buildings and serving multiple meal periods.
The vast majority of classrooms are able to implement three feet of physical distancing. In both meal spaces and instructional spaces, if physical distancing is not possible, then additional mitigation strategies will be put into place such as the addition of more HEPA purifiers or outfitting windows with exhaust fans.
Both the CDC and NYSED emphasize that physical distancing recommendations should not prevent students from fully returning to school this year.
Improved Ventilation
The ability to bring fresh air into a room, circulate, and exhaust it is a critical part of preventing the spread of COVID-19. Every DOE room in use by students and staff for extended periods of time will have fully operational ventilation through either natural, mechanical, or a combination of means. Additionally, as an added precaution, every room has two air purifiers that meet and exceed HEPA standards and cafeterias in over-utilized schools will be provided with large units for added protection and window-based exhaust fans to provide additional air circulation.
The ventilation status of every room in a DOE building can be found by searching for the school at https://www.nycenet.edu/schoolsearch and going to the "Building Ventilation Information" section of the page.
Enhanced Cleaning, Facilities Maintenance, & PPE Availability
DOE custodial engineers and facilities staff have over a year and a half of experience keeping our buildings safe and clean during the COVID-19 pandemic. They will continue using enhanced cleaning techniques, including the use of electrostatic sprayers, and all buildings will continue to have a full 30 days of PPE available at all times.
Ongoing Surveillance and Diagnostic Testing with Oversight by the Situation Room
Regular COVID-19 testing provides school communities and public health experts with valuable information. This year, every school, first through twelfth grade, will have ten percent of their unvaccinated school population tested twice a month for ongoing random surveillance. Surveillance testing is aimed at determining the prevalence of COVID-19 in our schools and provides ongoing information to public health experts.
The Situation Room will continue to be the central resource for principals to report positive cases in their school communities, performing contact tracing, and providing health and safety guidance to school communities in an efficient and timely manner.
Closure & Quarantine Policies in the Event of a Positive COVID-19 Case
New York City public schools successfully opened schools during the 2020-21 school year, while keeping COVID-19 rates in schools far lower than the citywide average. This was achieved through a multi-layered prevention strategy. Due to these extensive health and safety precautions and widespread vaccination of student and staff, the DOE expects far fewer disruptions to learning at both the classroom and school levels.
The closure and quarantine policies that kept schools safe during Summer Rising will continue in the 2021-22 school year. When a positive COVID-19 case is confirmed in a classroom, close contacts will quarantine for ten calendar days. Fully vaccinated individuals do not have to quarantine even if they are a close contact unless they are symptomatic, per CDC guidance. Out of an abundance of caution these vaccinated students are encouraged to take a COVID-19 test three to five days after potential exposure.
High school and middle school students who are unvaccinated may test back into their classrooms out of quarantine. They will test on the fifth day of quarantine to re-enter class after the seventh day, with proof of a negative test, submitted to the DOE vaccination portal.
The Situation Room works closely with a team of experts from DOHMH to investigate every case that is reported. After a thorough investigation, if there is evidence of widespread transmission within the school, the Situation Room and the New York City Department of Health will make a determination to close the school for ten days. This is a continuation of a policy that kept over 800 school buildings safe during Summer Rising.
When in-person learning is disrupted, it will continue remotely for students who are quarantining. Elementary school students will continue to receive live remote instruction while they quarantine. Middle and high school students will have access to remote learning while quarantining.
Medically Necessary Instruction
Providing a high-quality learning environment for medically fragile students has always been a focus of the DOE. In light of the COVID-19 pandemic, the pre-existing home instruction program is being expanded and will be available to more students that meet the criteria.
The Medically Necessary Instruction program provides interim educational services for school-aged children (from 3K to grade 12) in all five boroughs who are unable to attend school due to medical or psychiatric reasons. It can include individual in-person instruction by a certified teacher, or individual and small group instruction by certified teachers through digital platforms.
Taking COVID-19 into consideration, DOHMH has determined that students who actively have one of the following conditions would be approved for medically necessary instruction:


Any family with a student who is immunocompromised due to a medical condition or treatment for a medical condition may apply. Applications from families with any condition not listed will undergo review to determine eligibility.
Outdoor Learning Continues
Using the City's outdoor spaces in new and innovative ways to provide additional instructional, extracurricular, and dining space was an unexpected silver lining of the pandemic. Last year, 840 schools took advantage of the Outdoor Learning Initiative. Schools will continue utilizing school yards, street space, and parks to provide additional space for learning. The Outdoor Learning initiative centers equity and schools in areas hardest-hit by COVID-19 receive priority for the program.
---