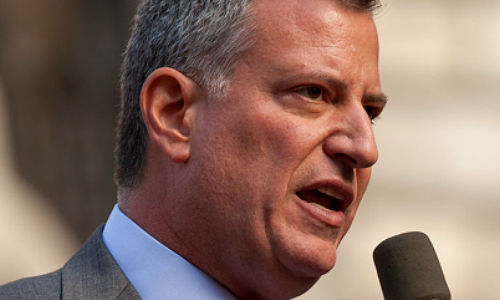 Mayor Bill de Blasio's Office of Immigrant Affairs will join the Brooklyn Public Library; New York Public Library; Queens Library; Citi Community Development; Carnegie Corporation of New York; Robin Hood Foundation; New York City Human Resources Administration (HRA); and the New York Legal Assistance Group; and the Mayor's Fund to Advance New York City to mark the start of NYCitizenship services across New York City.
NYCitizenship was first announced by Mayor Bill de Blasio during the City's first-ever Citizenship Week of Action. NYCitizenship will provide free citizenship services and financial counseling at 12 public library branches (including the Inwood library branch) alongside services available at HRA sites.
The event falls during Immigrant Heritage Week 2016, an annual citywide program of events designed to recognize and celebrate the history, traditions, and contributions of NYC's diverse immigrant communities.
To learn more about NYCitizenship, visit www.nyc.gov/nycitizenship. To make an appointment, call 311 and say "citizenship appointment" or call (212) 514-4277.
Tuesday, April 19, 2016, 11:00 a.m. – Noon EST
Mid-Manhattan Library, 1st Floor Corner Room, 455 5th Ave (and the southeast corner of 40th Street), New York, NY 10016
Related Articles