---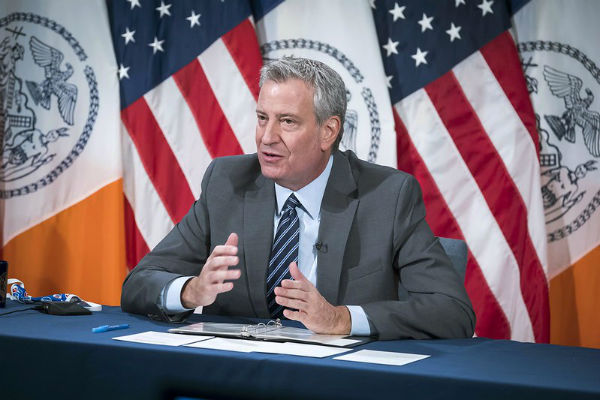 Mayor Bill de Blasio today announced a tentative contract agreement with the Sergeant's Benevolent Association.
Under this agreement, approximately 4,700 NYPD Sergeants will receive wage increases consistent with the uniformed pattern.
"NYPD Sergeants work side by side with communities to keep our city safe every single day," said Mayor Bill de Blasio. "This is a fair deal that will raise wages for 4,700 employees, consistent with our uniformed pattern."
"We are proud to have reached this agreement with SBA, which is the culmination of years of collective bargaining. This workforce is a critical component of the NYPD's public safety effort, and this contract is a fair and equitable recognition of these employees' important work," said Commissioner of Labor Relations Renee Campion.
"After three years of often arduous negotiations, I am happy that we reached a contract settlement. It was nice that it came at this time of year and I believe the membership will be happy with the terms," said Vincent Vallelong, President of the Sergeant's Benevolent Association.
The term of the agreement is August 30, 2018, through December 9, 2021, including a contract extension of 3 months and 9 days.
The wage increases will constitute 7.95% over three years, following the pattern of those negotiated with the Uniformed Officers Coalition:
8/30/18: 2.25%
8/30/19: 2.50%
8/30/20: 3.00%
In addition, the parties agreed on increases to longevity pay and to the City's contribution to the legal representation fund, and the agreement includes a recognition of the NYPD's right to equip Sergeants with body-worn cameras.
The cost of this settlement in the current fiscal year, including retroactive payments going back to August of 2018, is approximately $200 million, which has already been funded.
The terms of the agreement must be approved by SBA membership.
With this agreement, the City has reached pattern-conforming contract agreements for the current round of bargaining with approximately 89% of the unionized workforce.
---