---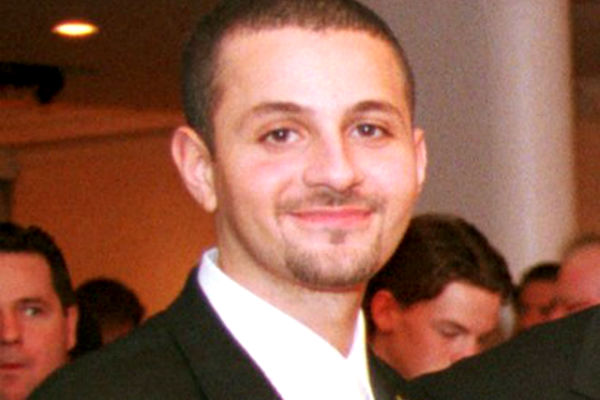 Mayor Bill de Blasio today appointed Sherif Soliman as the Commissioner of the New York City Department of Finance (DOF).
Soliman, a Staten Island native and trailblazing Muslim in city government, currently serves as Chief of Staff for the Office of the Deputy Mayor for Operations, where he oversees the functions of over 20 agencies and offices, including the Department of Finance (DOF) and the Mayor's Office of Pensions and Investments. Soliman is a lifelong New Yorker and comes from a family of first-generation immigrants who settled in New York nearly 45 years ago after emigrating from Egypt. Soliman's more than two decades in public service follow the values he learned in a household that carried a union membership card and upheld the virtue of public service.
"Sherif Soliman is one of New York City's sharpest progressive policy minds, and he's the perfect person to lead this essential agency through the most important year in its recent history," said Mayor Bill de Blasio. "From schools, to parks, to our public hospitals, our finance department makes our city run smoothly – and I look forward to working with Sherif to ensure New Yorkers get the essential services that make our city great."
"Sherif Soliman has demonstrated time and again his devotion to this city and is a true example of a public servant," said Deputy Mayor Laura Anglin. "Through his various roles within this Administration, and most recently serving as my chief of staff, Sherif has consistently demonstrated his intellect and compassion and will make an outstanding Commissioner of Finance for New York City. While it is an enormous loss here for us at City Hall, I could not be more excited for this next chapter of Sherif's career and am thrilled to continue working alongside him serving the people of New York."
"As a lifelong New Yorker, I've witnessed the resiliency of New York City and the capacity of local government to uplift the lives of so many by providing top-notch services. The Department of Finance, with its team of consummate professionals, keeps the levers of government operating and I'm honored to lead the agency through a pivotal year for our fellow New Yorkers," said Sherif Soliman. "I thank Mayor de Blasio for the opportunity to continue to serve our City's residents, and I can't wait to get started."
Soliman has played a key leadership role in the City's response to the COVID-19 pandemic, overseeing the development and management of the Open Streets and Open Restaurant programs, advising on workforce policies including the transition to work-from-home, and leading negotiations on state legislation to provide death benefits to the survivors of City employees who have died of COVID-19. He also coordinated the implementation of several COVID-19 initiatives at DOF, including hardship programs for property owners and vehicle owners impacted by COVID-19, and social distancing and travel quarantine enforcement by the Sheriff's Office.
Soliman previously served as Senior Advisor to the First Deputy Mayor where he managed a portfolio consisting of tax, labor, and pension policy and the Metropolitan Transportation Authority (MTA). Mr. Soliman was City Hall's lead in managing the daily operations of the New York City Advisory Commission on Property Tax Reform, which released a preliminary report containing the most comprehensive recommendations for reforming the property tax system in 40 years. He was also the Administration's lead in securing new revenue for the MTA capital plan, in a value capture agreement with the MTA on the redevelopment of its old headquarters, and in the enactment of state law to mitigate the impact of the cap on the State and Local Tax (SALT) deduction.
In the mayor's first term, Soliman served as Director of State Legislative Affairs, where he was the Administration's chief representative in Albany and secured the enactment of many priorities including the nation-leading universal pre-kindergarten program. He also coordinated the passage of corporate tax reform; led efforts to expand tax exemptions for senior and disabled homeowners, enhance the NYC Rent Freeze Program for senior and disabled renters, and create a property tax abatement for homeowners impacted by Hurricane Sandy; and ensured passage of several extensions of the City's tax and finance authority.
Soliman brings decades of experience in public employee pensions, having served as Director of Communications at the New York City Employees' Retirement System, a legislative representative in the Mayor's Office of State Legislative Affairs, and as Chief of Staff for former Assemblyman Eric N. Vitaliano, Chair of the Assembly Governmental Employees Committee.
Soliman received his bachelor's degree in Political Science from the State University of New York College at Oneonta. He is a lifelong New Yorker and lives in Manhattan with his wife, Hanan Thabet, and children, Lenna and Ziyad.
"Mayor de Blasio's decision to promote Sherif Soliman to be NYC's next Commissioner of Finance is an excellent choice. I know he will serve with distinction, as he has done in the multiple previous government positions I have had the opportunity to work with him in. These are challenging times for local and state governments and we should never overlook the talented and hardworking people, such as Mr. Soliman, who have a firm grasp of government functions and how to get things done," said State Senator Liz Krueger.
"I've known Sherif for over 20 years and have worked with him on several issues that affect our communities. As Chair of the Governmental Employees Committee, I worked closely with Sherif on pension issues that are critical for protecting the retirement of our workforce and their loved ones. I know that Sherif's pension expertise will serve the finance department well and I commend Mayor de Blasio for making an excellent choice," said Assembly Member Peter Abbate.
"Sherif Soliman is a model public servant, and on a personal level has been one of my mentors in government. I had the privilege to serve the City of New York shoulder to shoulder with Sherif for several years, and I can personally attest that by appointing Sherif Soliman as the next Commissioner of the Finance Department, the Mayor could not have made a more crucial, timely and brilliant appointment at this most pivotal juncture in our history. His experience, integrity, work ethic, and basic human decency makes him the most perfect choice," said Assembly Member Simcha Eichenstvein.
"Mayor de Blasio's appointment of Sherif Soliman as Finance Commissioner is great news for New Yorkers. Having followed his career in government for the past 25 years and has worked closely with him on Property Tax reform these past few years, I know him to be an extraordinary public servant whose skills and experience are only exceeded by his work ethic," said Allen Cappelli, member of the NYC Advisory Commission on Property Tax Reform.
"I applaud this appointment, as Sherif has the experience, talent and heart do this job efficiently and fairly," said former New York City Finance Commissioner Carol O'Cleireacain, Ph.D. "The City's residents deserve no less. I know how tough it is to be the tax administrator in a bad economy – he will have his hands full. But with the Department's first-rate professionals and his leadership, I am confident the Department of Finance will meet the challenge."
"As a former Finance Commissioner, I know what it takes to run an agency of this size and import. As Chair of the NYC Advisory Commission on Property Tax Reform, I worked closely with Sherif on the enormous undertaking of reforming the property tax system. I've seen firsthand his ability to bring people together and find common ground on complex tax issues, skills he will undoubtedly bring to this new role for the benefit of all New Yorkers," said former New York City Finance Commissioner Marc Shaw.
Photo credit: Sherif Soliman, NYC.
---